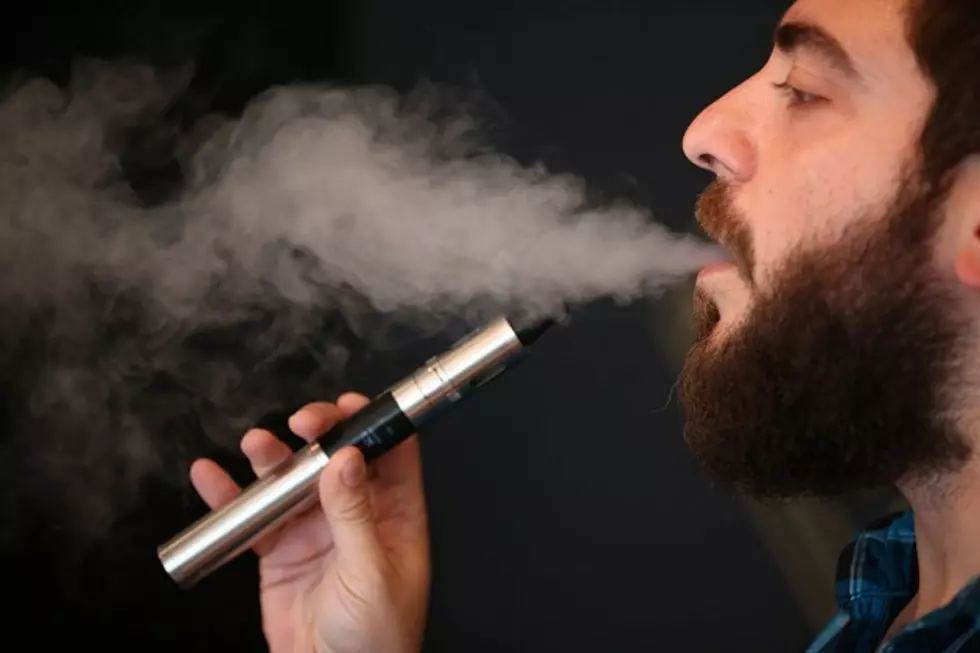 'Vape' Is Oxford's Word of the Year. Yes, 'Vape.'
Getty Images
Electronic cigarettes are almost as cool as real ones used to be, which may explain why "vape" was selected as Oxford Dictionaries word of the year.
Vape can be the act of inhaling the vapor of an e-cigarette or the e-cigarette itself.
Oxford said "vape" is the right word at the right time:
"A gap emerged in the lexicon, as a word was needed to describe this activity, and distinguish it from 'smoking.' "The word vape arose to fill this gap, and it has proliferated along with the habit."
Oxford also came out with a list of other words that surged in popularity in 2014, breaking them down into a short list (words that were in the running for the title), long list (words that, while used, were not as strong) and a blip list (words that faded after appearing to have a lot of buzz early).
You can check out those words that ultimately weren't quite up to snuff and decide for yourself if they got the shaft or if they should be shelved along with other buzzwords of yesteryear, like "Wazzzzup," "groovy" and "information superhighway."