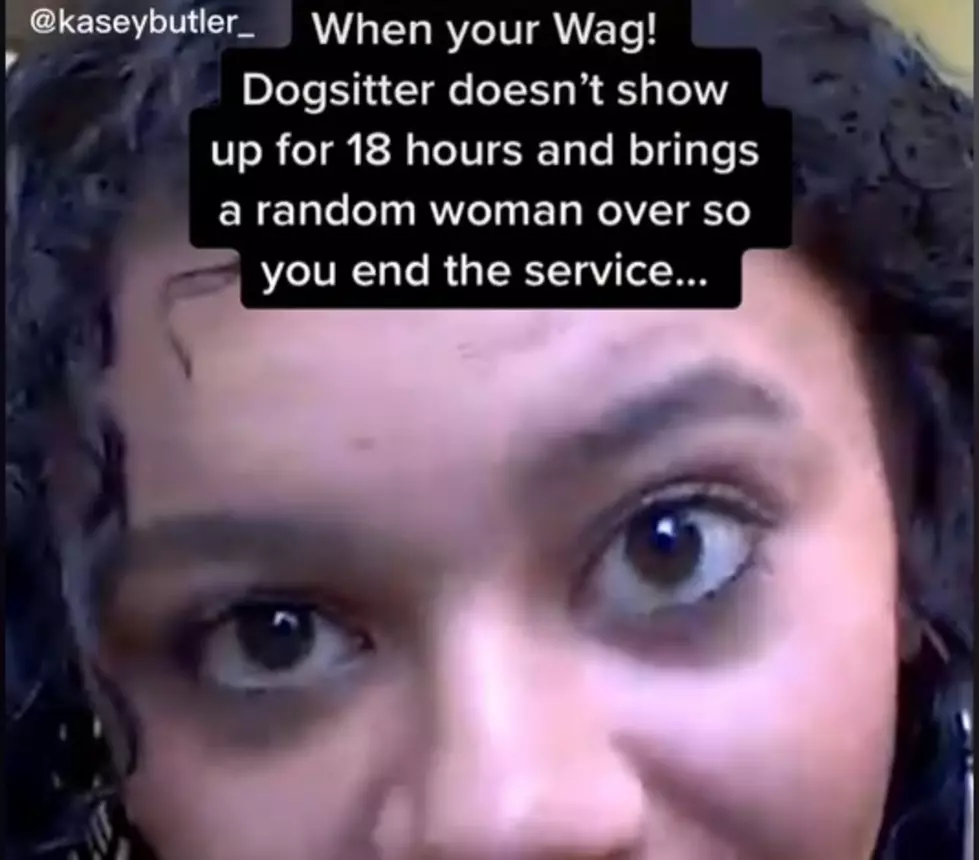 Video: You Might Reconsider Dog-Walking Apps After an Experience Like This
TikTok via @kaseybutler_
Dog-walking apps like Wag! and Rover might not be the best way to get quality care for your furry friends when you're unable to take them out for a potty break. For one, you don't really know the person you are hiring, and even if you think taking a pup out for a walk should be simple enough, sometimes things just don't go as planned.
TikToker @kaseybutler_ shared an experience he recently had that's been viewed nearly 200,000 times.
Kasey's dog-sitter was 18 hours late and brought a random person over to his home to pick up his dogs. He was displeased with the situation and decided to end his service with the dog-sitting company. Who could blame him? Nobody wants some random person that they didn't hire in their house, especially not a woman like this, who took it upon herself to leave a nasty message on his doorbell camera.
If you're going to be a jerk, be better at it. Why would you put your face on camera for everyone to see? Luckily, it's now plastered across the internet.
The funniest part? The man wasn't even married. The woman was referring to photos she saw in his home and probably just assumed one of the people in them was his wife.
In any case, you might want to reconsider your dog-walking app OR at least make sure you have a doorbell camera so that you will be sure of who exactly is coming in and out of your home to retrieve your pets. You could end up with random women in there looking through your photos. Ick.
20 Video Game Developers Based in Texas