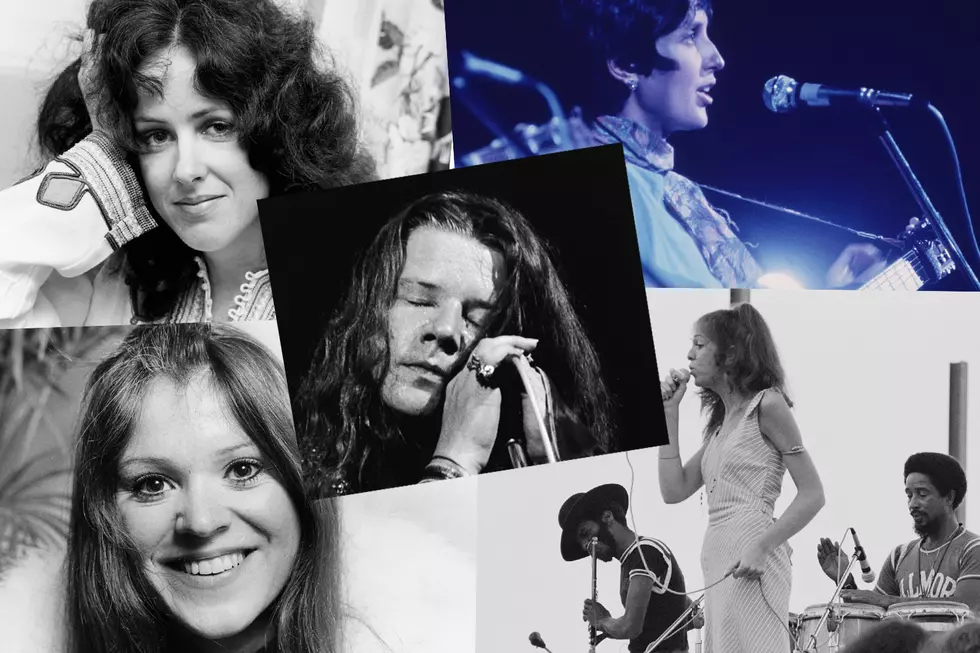 Getty Images
Women on music festival stages has always been an issue. According to a 2018 Pitchfork survey, women account for about only 19 percent of the average lineup — and that's considered progress.
Beyonce headlining Coachella and Ariana Grande securing the top spot at Lollapalooza have been welcome strides in recent years, but more efforts to #BookMoreWomen are sorely needed.
The 2018 numbers represent only a slight improvement from the Woodstock Music & Art Fair from August 1969, when there were only nine women on the stage during the entire festival. Three of the 32 acts were women solo artists: Joan Baez, Janis Joplin and Melanie, and the last two weren't even included in the original Woodstock movie.
Two bands, Jefferson Airplane and Sweetwater, were fronted by women. Beyond that, there were only five female band members: Maya Kulkarni (with Ravi Shankar); Christina "Licorice" McKechnie and Rose Simpson (with the Incredible String Band); and Rose Stone and Cynthia Robinson (with Sly & the Family Stone), who also represented the only two black women on the Woodstock stage.
Tina Turner would have been a natural fit, but she was just on the cusp of breaking into the rock mainstream; she toured with the Rolling Stones during fall 1969, covered the Beatles and Sly Stone the following year and scored a Top 10 hit with Creedence Clearwater Revival's "Proud Mary" in 1971. Singers Laura Nyro and Joni Mitchell were invited to Woodstock, but declined to attend. Mitchell later wrote the song "Woodstock" in response to reports about the groundbreaking event, and Crosby, Stills, Nash & Young, who were at the festival, had a hit with it.
You can read more about the Women of Woodstock below.