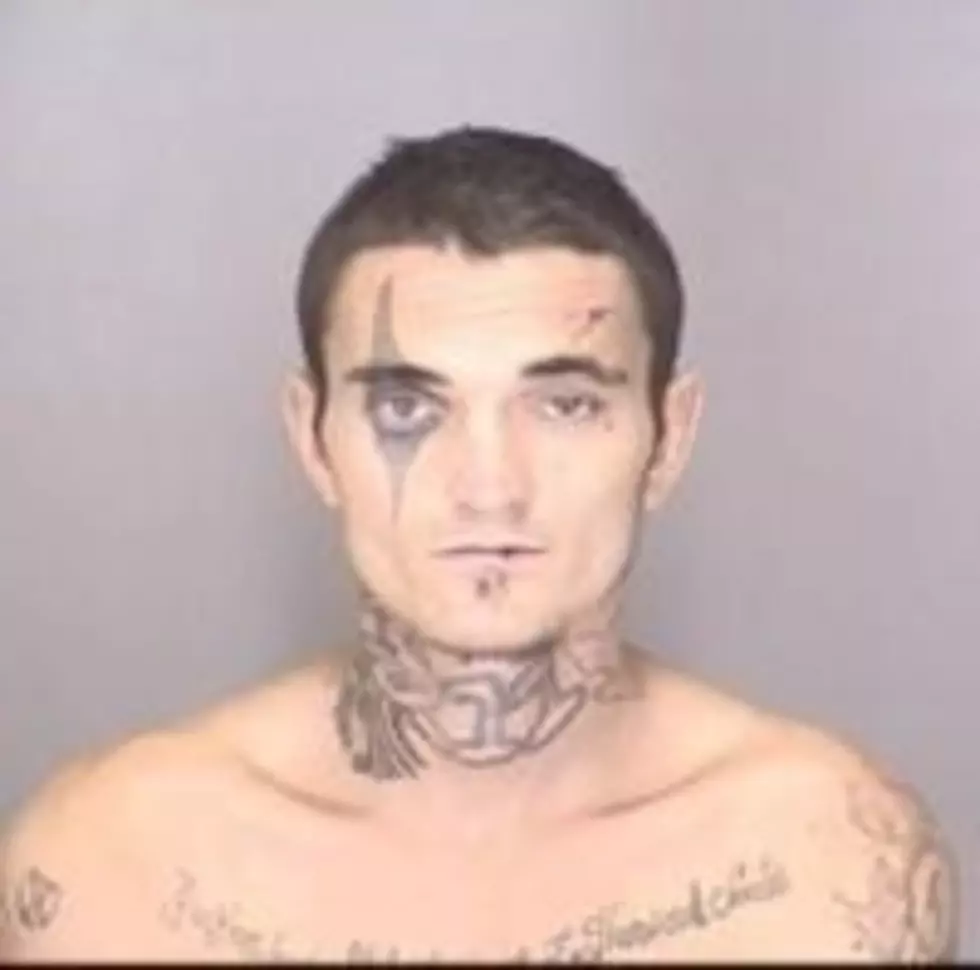 A Bank Robber Is Easily Identified…by His Alice Cooper Face Tattoo
Facebook / ABC 30
25-year-old Shawn Lee Canfield of Merced, California has bad tattoos...and even worse bank robbing skills.
Shawn went into a Chase bank at a grocery store and robbed it on Saturday. The teller gave him $2,748...and that's when Shawn realized he hadn't brought a BAG to the robbery.
So he improvised and shoved the money down his pants just outside the bank. But that took him a little while...and by the time he was done, the cops got there.
The teller told the cops she was SURE it was Shawn who robbed the bank...because he has some VERY recognizable tattoos. The one that stands out most to me is the tattoo over his right eye that looks like Alice Cooper's make-up.
Anyway, when the cops arrested Shawn, money started falling out of his pant leg.  Eventually all $2,748 was on the ground...and he was arrested for robbery and burglary.
He told the cops he'd stolen the money so he could visit his mother in Colorado.
Here's Alice for comparison: