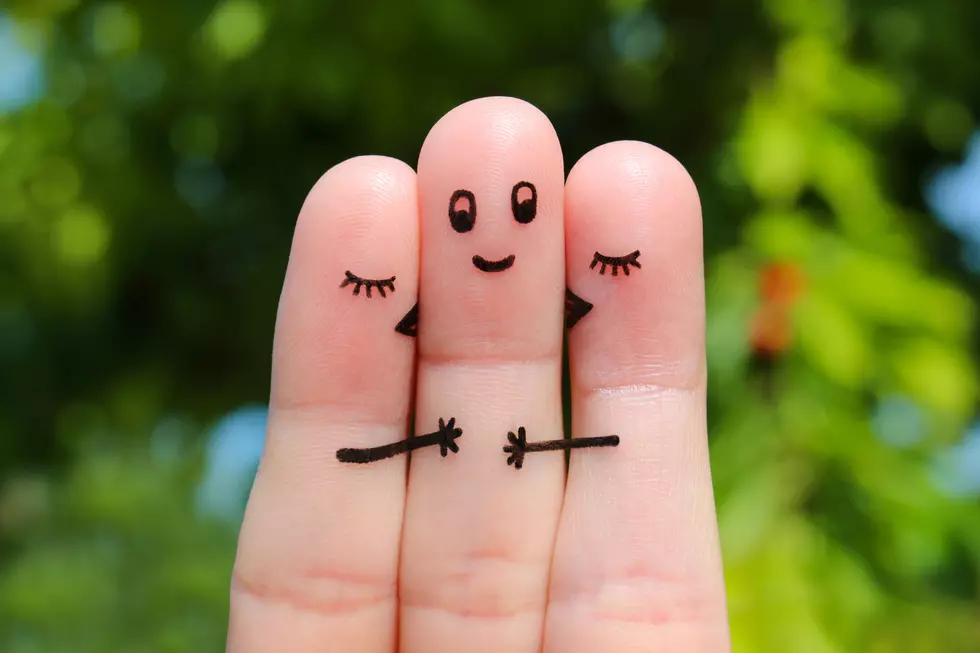 A Couple Makes an 'Indecent Proposal' to Another Holiday Traveler
Getty Images/iStockphoto
Oh, the things you overhear at airports.
I was flying back to Lubbock on Sunday and had a layover in Phoenix. With about an hour left before my flight was to depart, I decided to enjoy a local libation from the airport bar.
As I sipped on my Handlebar Hefe from O.H.S.O. Brewing, I noticed a couple sit down just a few feet away. They appeared to be in their late 40s, and were fairly attractive. I didn't think much of them until another (very attractive) woman sat down next to them and ordered a drink.
The couple began some light chit-chat with the woman, mainly about their flights, the holidays, etc., which was just loud enough to hear from where I stood. It was very casual, and everyone seemed to be enjoying the company and conversation.
I started to lose interest in the conversation when it took a VERY interesting turn.
The wife casually asked the woman (who I shall now refer to as "the 3rd wheel"), if she was in a relationship. Then, she hung this little nugget in the air:
"So, my husband and I were wondering if you might like to join us as our third."
Yep, she was asking EXACTLY what you thought she was asking. Join them for a round of...ahem, group enjoyment.
I almost choked on my beer as the wife continued on with her pitch to the 3rd wheel.  She explained that she and her husband had been "in the lifestyle" for some time, which I quickly deduced was a swinger's life, and that she thought that the 3rd wheel might like to share some quality time with them.
Her spiel was not dirty or anything like that. It was very carefully framed as to not offend the subject. She'd obviously asked this question before. Clearly, it didn't offend the 3rd wheel as she stayed engaged in the conversation. The chatter continued to flow, and subjects ranged from how many kids they had, to what they did for a living, etc. At this point, another patron sat across from me and began to talk loudly on his phone, so I couldn't make out any further details of the conversation.
Then, the 3rd wheel's phone rang. I was able to ascertain that she was speaking to a significant other, as she sounded cheery and pleasant, talking about how she was still at the airport while mentioning NOTHING of the offer that she had been presented.
Suddenly, we heard the call to board our flight over the PA. While this was going on, the husband leaned into his wife's ear and whispered something. As the 3rd wheel finished up her call, she picked up her bag and began to say goodbye to the couple. At that moment, the wife handed a business card to the 3rd wheel, and watched as the 3rd wheel walked to the same gate that I was headed to. She was also going to Lubbock.
We both boarded the plane as I incredulously watched the 3rd wheel take a seat just two rows in front of mine. As we waited for takeoff, I observed the 3rd wheel furiously texting someone and pondered who she was chatting with. Was it her significant other? Perhaps it was the swinger wife? We may never know.
However, it definitely gives a whole new meaning to the "layover."
Enter your number to get our free mobile app
See Striking Photos of the Tourism Industry During COVID-19