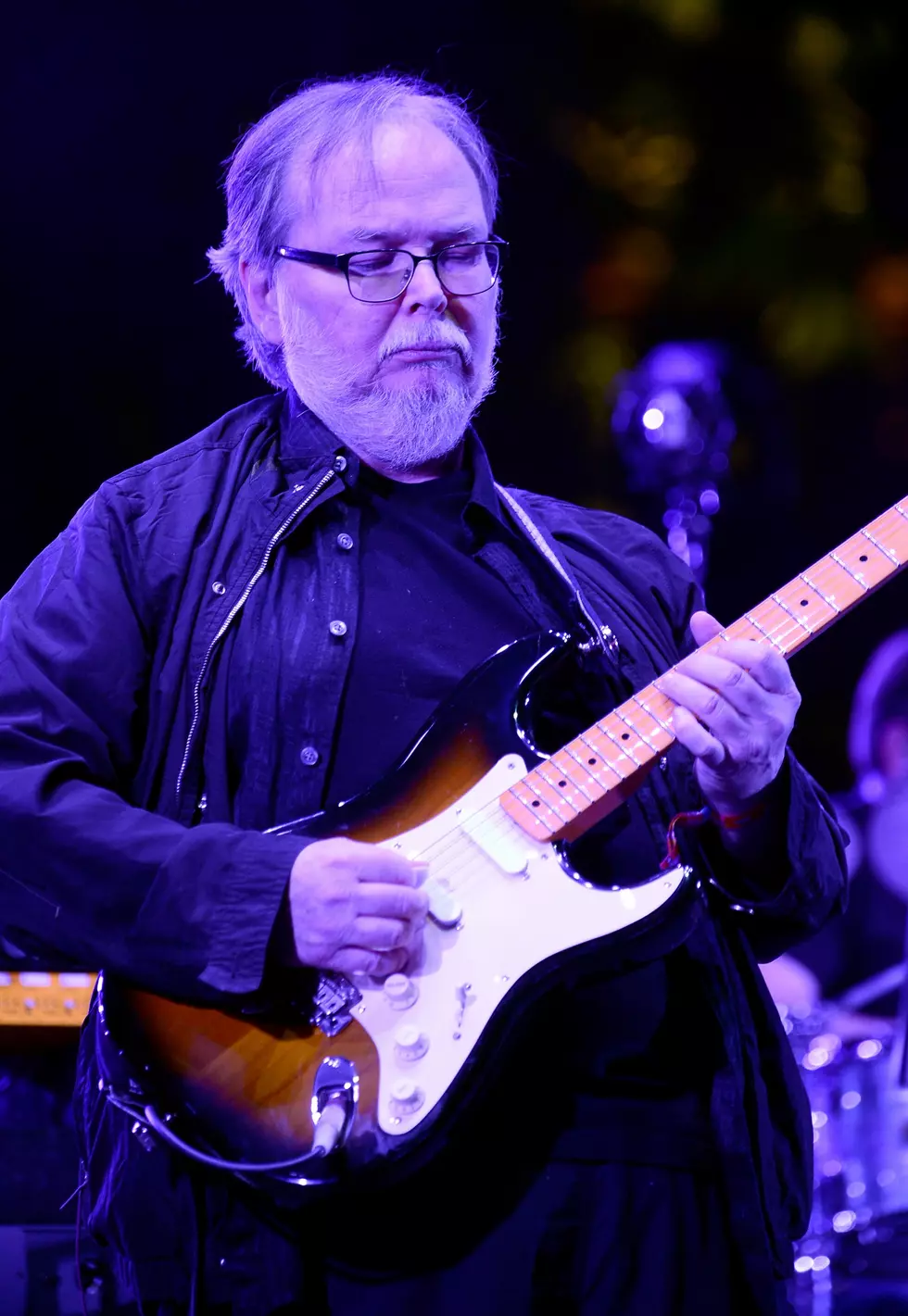 A Personal Tribute To Walter Becker Of Steely Dan
Frazer Harrison, Getty Images
I guess I've never written about my love for Steely Dan, but some of my fondest memories were against the backdrop of the "Aja" album.
Practically every landmark album came out in the mid 70's. In the year that brought us both Fleetwood Mac's "Rumors" and The Sex Pistol's "Never Mind The Bollocks" came Steely Dan's "Aja". It's been rated by at least one site as the #1 album of 1977. Now keep in mind, it not only overcame the competition of that year but insane holdouts from '75 and '76 including efforts from Zeppelin, Bowie, Queen and so many others.
At the time the 'Mac's "Rumors" was a bit of a "girl album" and The Pistols were just for miscreants, but Steely Dan tapped into something that Lennon & McCartney patented, and that's happy and sometimes even mellow songs, with a HUGE dose of cynicism in them. You could sing the song when you were happy, and when you were feeling down, you could relate. This led to the boys, girls, grown ups and everybody, loving them.
Check out this snippet of Deacon Blues
I'll learn to work the saxophone
I'll play just what I feel
Drink Scotch whisky all night long
And die behind the wheel
They got a name for the winners in the world
I want a name when I lose
They call Alabama the Crimson Tide
Call me Deacon Blues
(Becker/Fagen)
I moved to Texas as a junior in 1978. 1977 was my last summer of beach parties, cruisin' the Pacific Coast Highway and drinking wine in the park with my friends. Say what you like but there is a lot to be said for the mellow California vibe and feeling that "everything is going to be alright". I still remember cutting school, and riding to the beach with girls in the backseat singing, "I-I want a name when I lose". You see the best music is malleable and you can make it fit you pretty easy. When you're a teenager, even if everything is going great, there's always that doubt that you're a nerd, or that people are talking about you or that you won't live up to your parent's expectations. Steely Dan's song captured that feeling of doubt for everyone in the world in a palatable manner.
I could dissect much of Steely Dan's music this way and put it in the proper context, but why not just leave it all at one sweet, beautiful song.
Rest in Peace Walter Becker