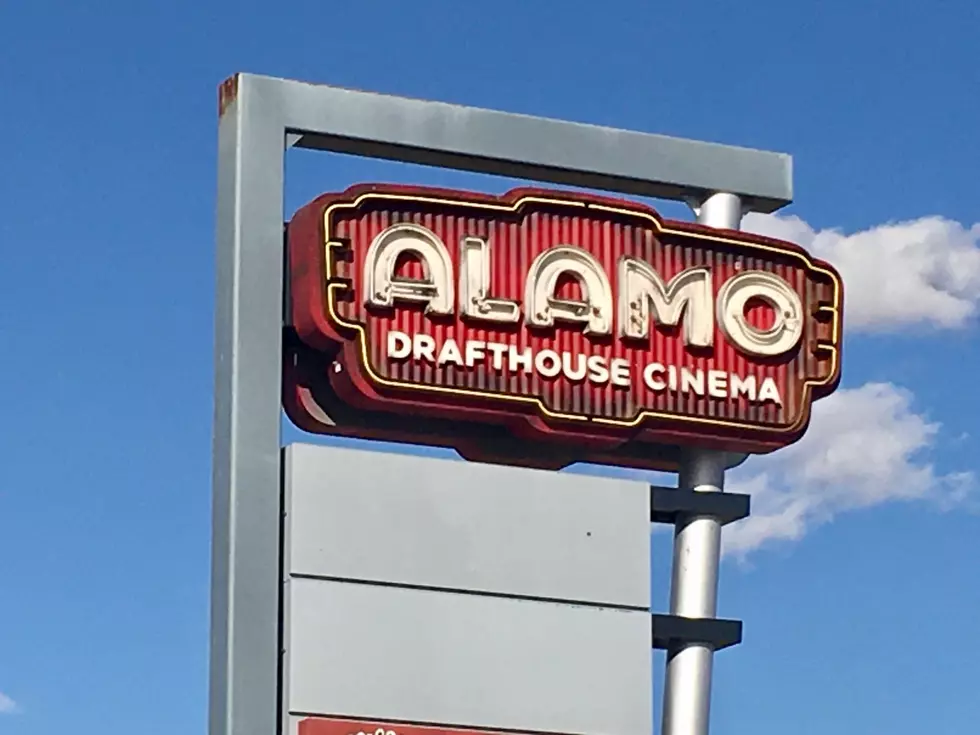 Alamo Drafthouse Files for Bankruptcy
Justin Massoud, Townsquare Media Lubbock
Texas-based half-restaurant, half-movie theater Alamo Drafthouse has filed for voluntary Chapter 11 bankruptcy and agreed to sell the majority of its assets to an investor group backed by Altamont Capital.
As part of the filing, Alamo Drafthouse will be closing three theaters. That does not include the Lubbock location...for now.
The locations to close include the Legendary Alamo Drafthouse Ritz location in Downtown Austin on Sixth Street, as well as locations in New Braunfels, Texas and Kansas City, Missouri.
The Lubbock Location has been "temporarily closed" since October 2020 amid Texas' statewide shutdowns and health concerns related to the COVID-19 pandemic. Governor Greg Abbott announced Tuesday that the state is planning to open 100 percent in March, but that does not mean businesses will be saved on the turn of a dime.
Alamo Drafthouse released a statement in response to Governor Abbott's decision, saying: "Alamo Drafthouse's mandatory mask policy remains in place, as well as our 6′ social distancing protocols, and all of the other safety measures we've had in place across the country since last year. We are only following the guidance of the CDC and medical experts, not politicians."
The initial news seems positive for the Lubbock location, but the theater is not completely in the clear yet as more closures could be on the way as Alamo Drafthouse assesses the health of the leases during the ongoing Chapter 11 process looking for underperforming locations.
As part of the Altamont Capital group, Alamo Drafthouse founder Tim League said he's excited about the future of the chain. "Because of the increase in vaccination availability, a very exciting slate of new releases, and pent-up audience demand, we're extremely confident that by the end of 2021, the cinema industry – and our theaters specifically – will be thriving," League said.
He wasn't all positive, though: "That said, these are difficult times and during this bankruptcy we will have to make difficult decisions about our lease portfolio."
If the end is near for the Lubbock Alamo Drafthouse, I do hope they can open one last weekend because I don't want my last Drafthouse Lubbock experience to be MIB: International.
Expensive Airbnb Stays in Lubbock, Texas