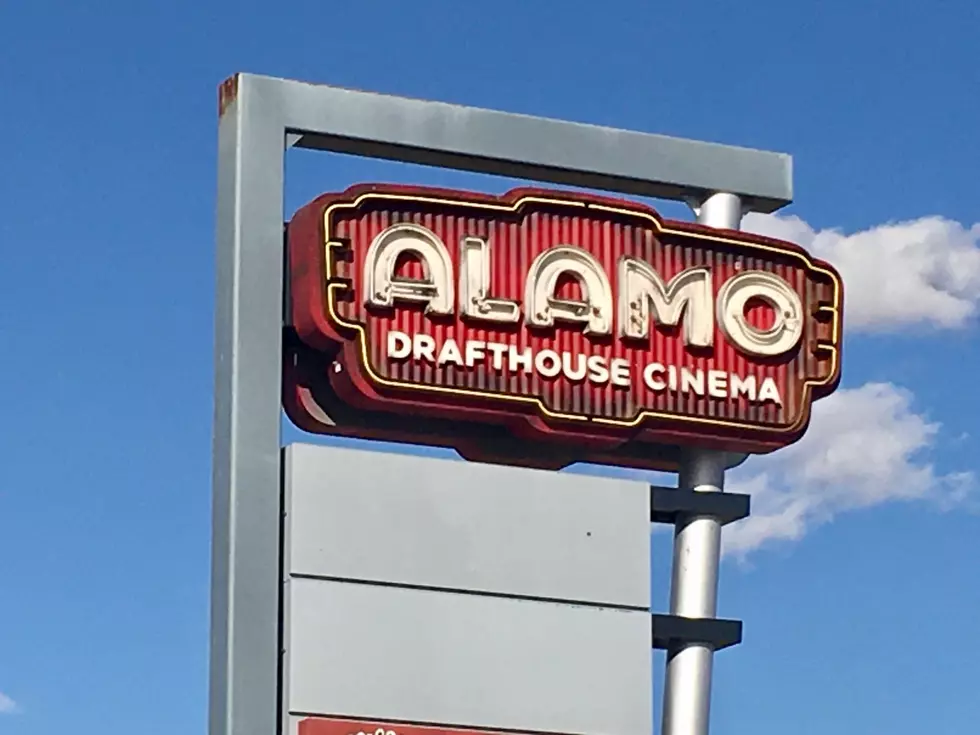 Lubbock's Alamo Drafthouse Announces Summer Return
Justin Massoud, Townsquare Media Lubbock
It's hard to type when you have tears brimming your eyes, but they are tears of relief and joy.
Alamo Drafthouse has announced that our Lubbock theater will return this July. A hard, exact date is not yet set, but July, in general, is good enough for me.
You may or may not know that in addition to my DJ duties, I was a host at Alamo Drafthouse. I have so many wonderful memories of hosting everything from Heavy Metal (dressed as Taarna, no less) to Raising Arizona to My Fair Lady and 2001: A Space Odyssey. 
In the months before its extended closure, I had found my niche hosting tea parties on Sunday afternoons because I am a not-so-closeted huge fan of Victorian literature, and films like Sense and Sensibility are a mainstay of the tea series. Also, the tea treats are to die for.
All this is to say, no matter what you're into, there's an Alamo film for that. Tough Guy Cinema always showed the most fun action flicks. Champagne Cinema was for romance and also nostalgic daydreams like Spice World. For the intellectuals, there's Film Club, and for the weirdos (I mean weirdo in the most loving way), there's Video Vortex. Sing-a-longs with props like Labyrinth are super-popular for obvious reasons, as are shoot-alongs (actually called Movie Parties) like Pulp Fiction, in which so many cap guns are fired off that the theater fills with a delicious gun powder smell.
I've stated this many times and it's a hill I will die on: Lubbock needs the culture and community that Alamo Drafthouse was invented to provide, especially as we're beginning to crawl out of our pandemic holes. We need people who love the things we love to relate to. Movies are the pizza of entertainment; I don't know a single person who doesn't like them.
Welcome back, Alamo. I love you. If you need a tea host, you know where to find me.
READ MORE: 25 Companies You Might Not Know Are Owned by Disney
ALSO SEE: 30 Most Decade-Defining Memes