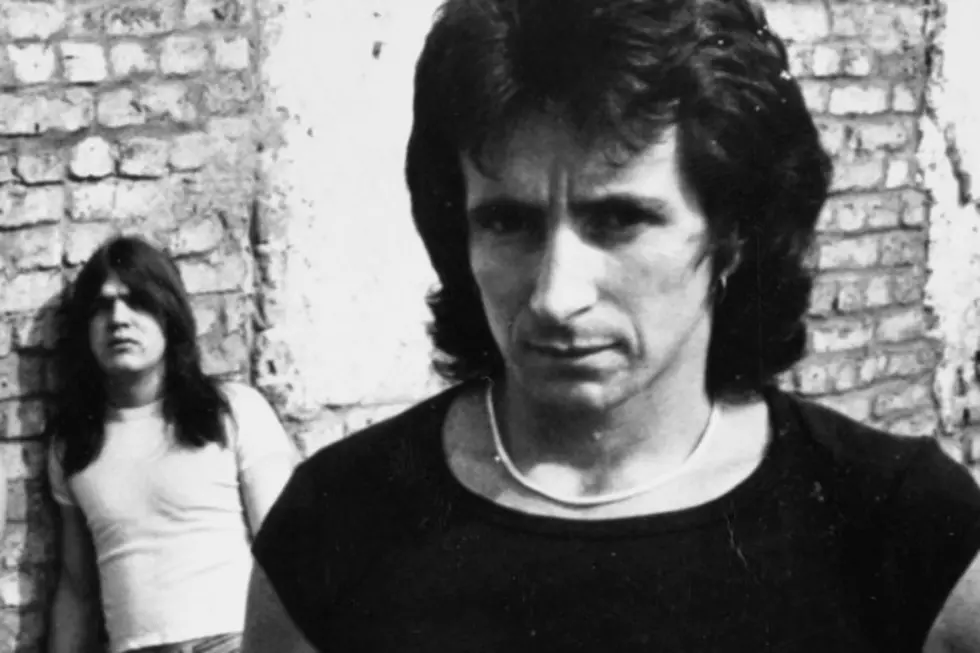 Long-Lost Song Credited to Bon Scott May Finally Be Recorded
Atlantic Records
A previously unrecorded song credited to the late Bon Scott could finally see the light of day – but it won't be in its original form. A recently reunited '80s-era Australia band, BB Steal, is thinking about covering the long-lost song.
Singer Craig Csongrady, in a talk with the White Line Fever podcast, says that a tune reportedly written by the late AC/DC frontman came to him via an acquaintance. "Bon Scott, he lived down the road from where I am now," noted Csongrady, who lives in Adelaide. "He had a song he wrote about a woman he was living with back then. A guy in Sydney, he's got the song and it was never recorded. Bon wrote it. He asked me, actually, 'Would you like to try and record this?' I said 'Gee, it'd be a bloody honor,' you know? I'd love to do that. He used to play with [Bon]."
Specific details about the track, however, remain unclear – and there has been no official confirmation of a connection to Scott. "I don't know the name of it; it's named after his girlfriend," Csongrady added. "I was at the Bridge Hotel in Sydney and he played it on piano to me and sang it rough and showed me the lyrics. It's got 'Bon Scott' as the signature on it. It's a really old piece of paper."
Csongrady says that the song could appear on the follow up to BB Steal's current reunion album, Resurrection. Def Leppard's Phil Collen produced the title song on their 1989 debut EP, Heartbeat Away, and co-produced BB Steal's first full length, 1991's On the Edge.
See AC/DC and Other Rockers in the Top 100 Albums of the '70s
You Think You Know AC/DC?