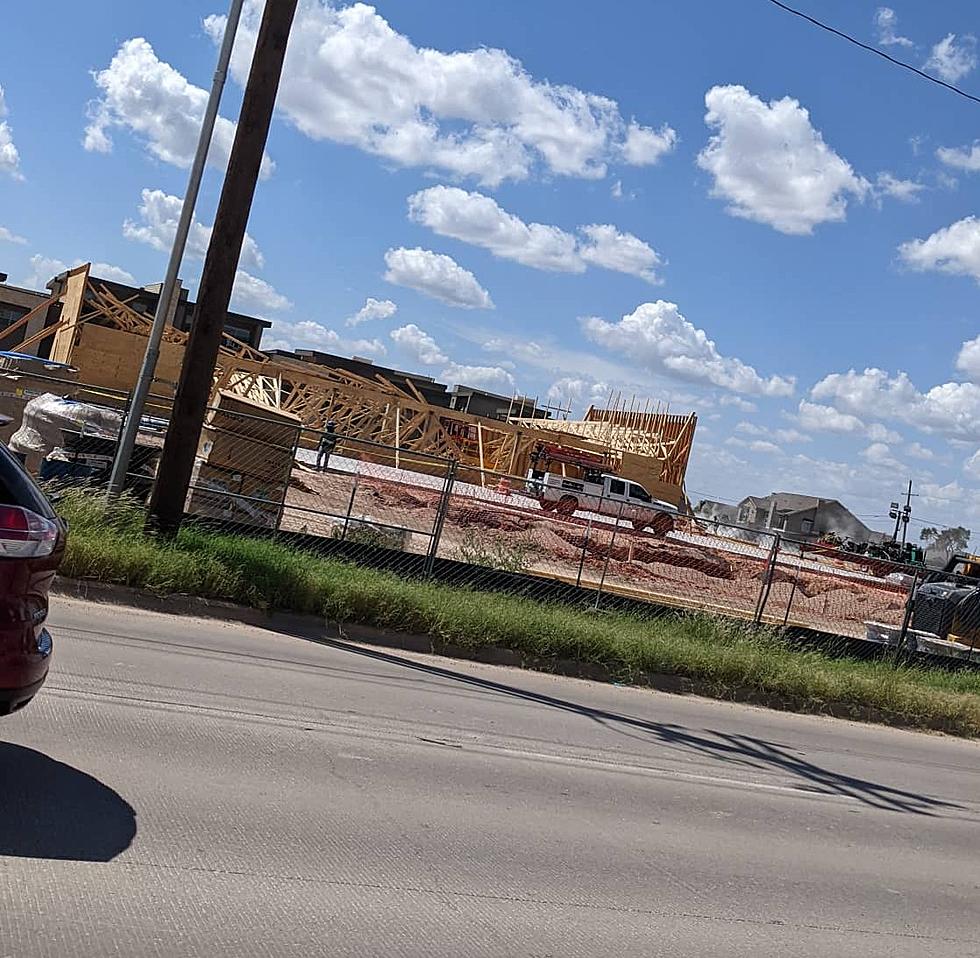 Circle K Convenience Store Under Construction in Lubbock Collapses
Special to KFYO News
KFYO News learned Tuesday afternoon (August 31st) that the framing of a Circle K convenience store under construction in West Lubbock collapsed. The accident happened during the middle of the day on Tuesday between 11 a.m. - 2 p.m.
As you can see in the attached photos, the building was being framed with wood, rather than the steel seen on most commercial buildings.
This Circle K was under construction at the intersection of 34th Street and Milwaukee Avenue. One person was injured at the scene.
Circle K currently has at least six locations under construction in Lubbock and is ready to make a full-court press in the Hub City before the end of the year.
Those locations include: 34th and Milwaukee, South Loop 289 & Indiana, 130th Street (FM 1585) and Indiana, 66th and Milwaukee, and finally Slide Road near North Loop 289.
The 25 Best Suburbs in Texas to Raise a Family
These are the 25 best suburbs to raise a family in Texas ranked by
Niche.com
.
Texas Companies, From A to Z
The 36 Best Action Shots From Every Patrick Mahomes Playoff Game
15 Exciting Shows Coming to Lubbock's Buddy Holly Hall