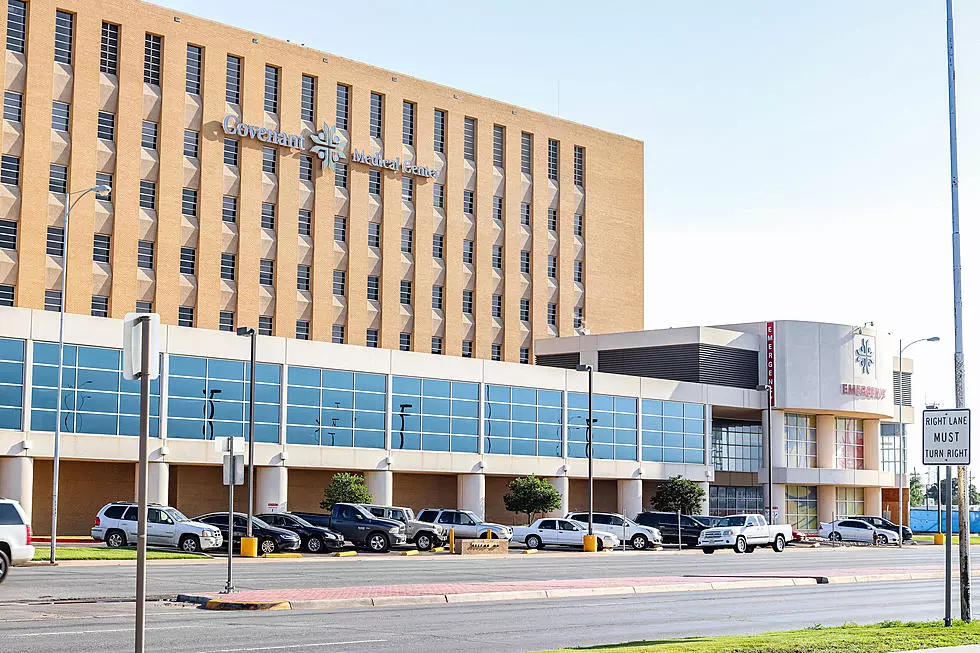 Covenant Health Refuses to Say How Many Employees Aren't Vaccinated
Topher Covarrubio
Is Lubbock going to have a major health-worker crisis on its hands in December and at the beginning of the new year? Time will tell, but with President Joe Biden's vaccine mandate on health care workers still at play, hundreds, if not thousands of jobs are on the line in Lubbock alone.
Earlier in the week, it was reported that University Medical Center is at risk of losing more than 1,000 employees due to the federal mandate on health care providers. According to the Centers for Medicare and Medicaid Services, employees must have their first dose by December 6th, 2021 and be fully vaccinated by January 4th, 2022.
At University Medical Center in Lubbock alone, 1,300 of the hospital's 4,600 employees are not vaccinated.
On Thursday, Covenant Health Systems announced they too would require their employees to be vaccinated. According to KFYO News:
Employees at Covenant Health must have received their first dose of either the Pfizer or Moderna vaccine by December 6th, and have their second dose done by January 4th. If employees choose the Johnson & Johnson vaccine, it needs to be done by December 6th.

If an employee has a religious or medical reason to not get a vaccine, an exemption request must be submitted by January 4th.

Staff affected include; employees, students, licensed practitioners, volunteers, and contract/agency staff.
How many employees are at risk of losing their jobs? Covenant Health Systems declined to answer, instead just stating, "we will not be providing those details at this time."
As we get closer to the December 6th deadline, hopefully more details will be released by Covenant.
Can You Guess These Towns From Their Satellite Photos?
I'm always down for a good brain challenge. This one however got the best of me.
It's always a fun time looking up address or cities and seeing them from a satellite point of view. You start pointing out landmarks and things you recognize.
One thing you don't account for however is something looking bigger or smaller than you seemed to think it was. So we started grabbing a bunch of these satellite pictures of cities and towns around Amarillo.
As we looked at them, we thought to ourselves, "how fun would this be to actually have to GUESS what these places are?". So away we went.
Go ahead and try to see how many you can guess correctly!
20 Texas Places We Have All Been Saying Completely Wrong
The Charm of Main Street and Downtown Borger, Texas
This once-lawless Wild West boomtown is now a quiet town of 13,000 nestled in the Texas Panhandle. Located 40 miles north of Amarillo and 13 miles from Lake Meredith, the city of Borger is your typical small town. Friendly faces and warm greetings will surround you as you stroll down Borger's Main Street--a trip we highly recommend you take at least once in your life time.