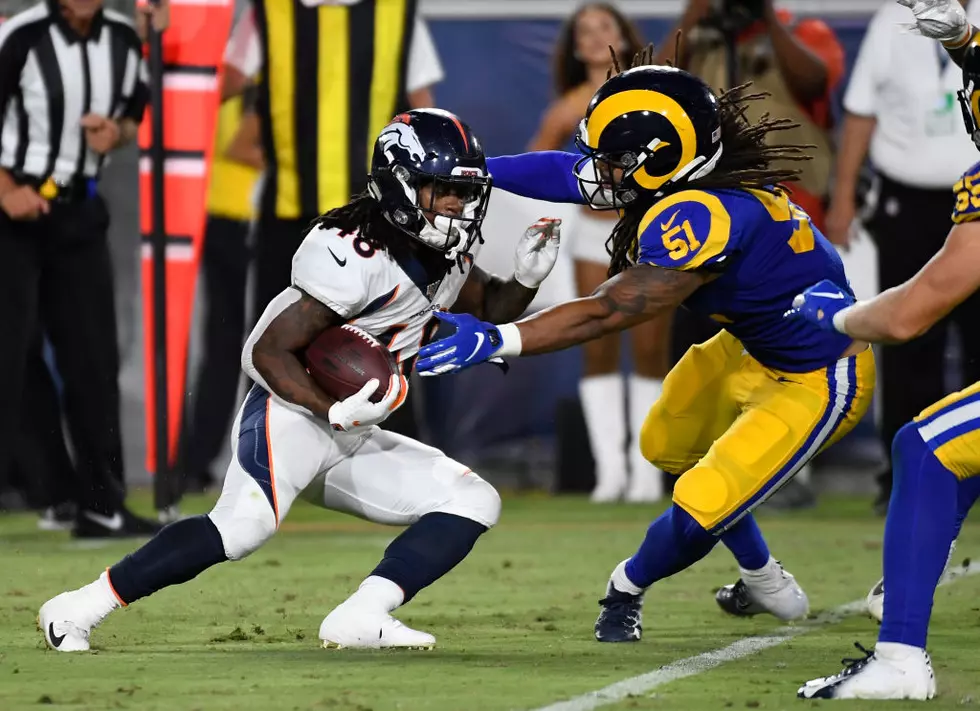 Dakota Allen Might Crack the Rams LB Rotation to Start the Regular Season
Kevork Djansezian/Getty Images
Dakota Allen was the best defender for Texas Tech as a sophomore, then he moved on, as we all know, before coming back and being the best player on the Texas Tech team as a junior.
Allen was shooting up draft boards entering the 2018 season, but a myriad of injuries, along with a sub-par defensive effort from his squad, saw him nearly fall completely out of the draft.
Now that he's healthy again, Allen has been flashing those savvy skills he flashed during his time at Texas Tech.
Like this TFL against the Broncos:
Or this TFL against the Cowboys in Hawaii with his Head Coach Sean McVay on the headset calling the action. Allen also led the team with 8 total tackles.
Dakota Allen has now climbed up into a position where he's a play away from starting games as an NFL linebacker. Allen has gotten into a position behind Bryce Hager to push for a starting role along with Travin Howard.
Even if Allen doesn't start, he'll be used in the defensive rotation and is in no danger of not making the team. From being kicked off the Texas Tech team to fighting his way back through the JUCO route to being named a team captain and then falling to into the 7th round. It's pretty remarkable what Dakota Allen has done through sheer hard work.
The Rams finish the 2019 preseason on August 29th against the Houston Texans.