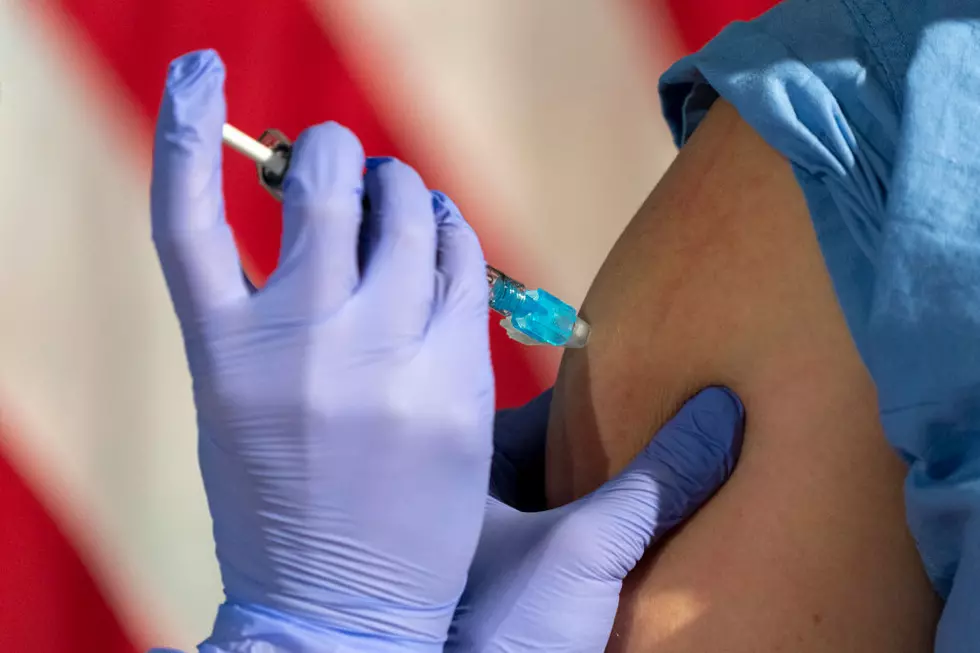 Free COVID-19 Vaccinations At Tonight's Texas Tech Baseball Game
Getty Images
Story updated at 2 p.m. to reflect updated numbers from the City of Lubbock.
Texas Tech Baseball announced on social media today that they will be hosting a vaccination clinic during tonight's baseball game at Dan Law Field.
For months now, people in Lubbock have been able to go the Civic Center in Lubbock to get vaccinated, this is the first time the City of Lubbock and Texas Tech have announced vaccines at an actual event, like a baseball game.
Those 18 and older will be able to get the Johnson & Johnson vaccine on the Concourse area along the 3rd base line beginning at 5:30 p.m. through the end of the 3rd inning.
The Johnson & Johnson vaccine is a one-shot vaccine which is different than the Moderna and Pfizer vaccines, which require two shots.
As of Friday, April 9th at 2 p.m., over 104,000 shots had been administered in Lubbock, according to the city:
December 2020 - 2,086 vaccinations administered
January 2021 - 20,347 vaccinations: 18,007 first doses, 2,340 second doses
February 2021 - 33,342 vaccinations: 17,911 first doses, 15,431second doses
March 2021 - 40,096 vaccinations: 19,648 first doses, 20,449 second doses
April 1, 2021 - 3,162 vaccinations: 1,618 first doses, 1,544 second doses
April 6, 2021 - 1,716 vaccinations: 129 first doses, 1,156 second doses, 431 J&J doses
April 7, 2021 - 1,392 vaccinations: 113 first doses, 812 second doses, 468 J&J doses
April 8, 2021 - 2,194 vaccinations: 164 first doses, 1,417 second doses, 613 J&J doses. Through the Lubbock Public Health Department, 59,676 individuals have received their first dose of the Moderna COVID-19 vaccination, 42,655 have received their second doses, and 1,512 have received the Johnson & Johnson vaccine. The total number of doses administered by the Public Health Department is 104,335.
Who would have ever thought vaccines would be offered at the old ballgame? The Texas Tech Red Raiders faces the TCU Horned Frogs on Friday, April 9th. If you have a chance, and want to, go catch the game, get vaccinated and have a couple of hot dogs while enjoying Texas Tech baseball.
I'm sure we will see more of these joint efforts between the City of Lubbock and Texas Tech with the COVID-19 vaccine. Hopefully, we will also see more weekend days and after-work times be made available.
LOOK: Answers to 30 common COVID-19 vaccine questions
While much is still unknown about the coronavirus and the future, what is known is that the currently available vaccines have gone through all three trial phases and are safe and effective. It will be necessary for as many Americans as possible to be vaccinated in order to finally return to some level of pre-pandemic normalcy, and hopefully these 30 answers provided here will help readers get vaccinated as soon they are able.