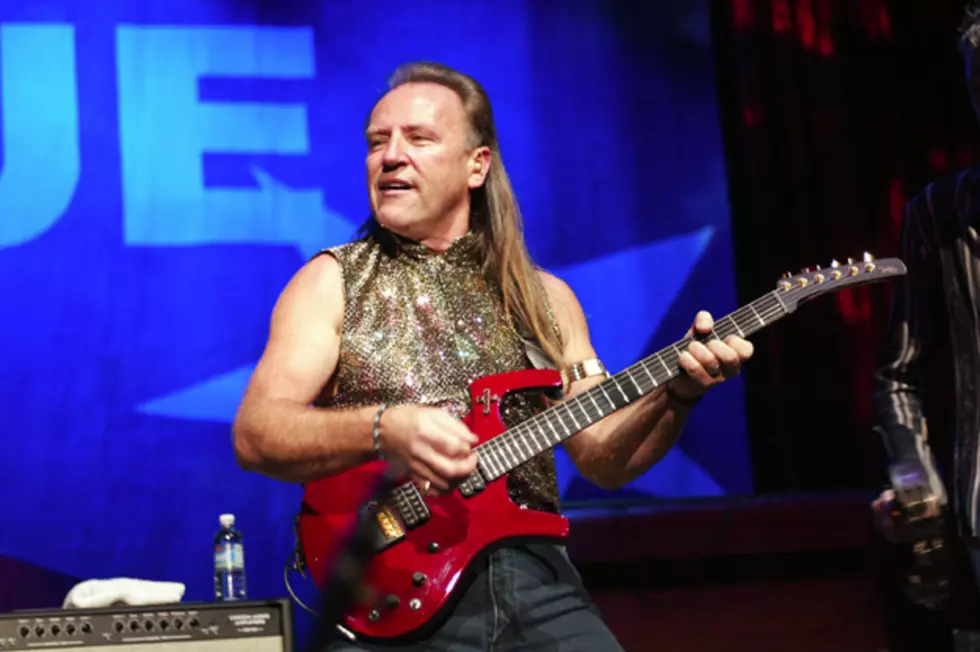 Grand Funk Railroad's Mark Farner Recovering From Pacemaker Operation
Scott Gries, Getty Images
According to his official website, former Grand Funk Railroad guitarist and vocalist Mark Farner is recovering from surgery. Farner, age 64, had a pacemaker put in earlier this week and is now back home resting.
"Back home now and settled in," Mark's wife Lesia wrote on his website about his progress, "Mark is doing well. He's very sore and has had the wind knocked out of his sails temporarily. Doc said don't baby him so he's been up and around a bit. He's a trooper!"
Apparently this was a long time coming. Around eight years ago, Farner was diagnosed with a heart condition and told it was just a matter of time before he would need a pacemaker. "He's making a lot of effort to not let the stiffness set in so he doesn't lose range of motion."
Lesia goes on to say, "The plan is to finish out the calendar for the year, take it easy over the winter and come back strong for 2013. Mark is in good spirits and still has that sense of humor about him. Says he eager to get back on stage. Doc says no problem (and that) he'll be back at it in no time!"