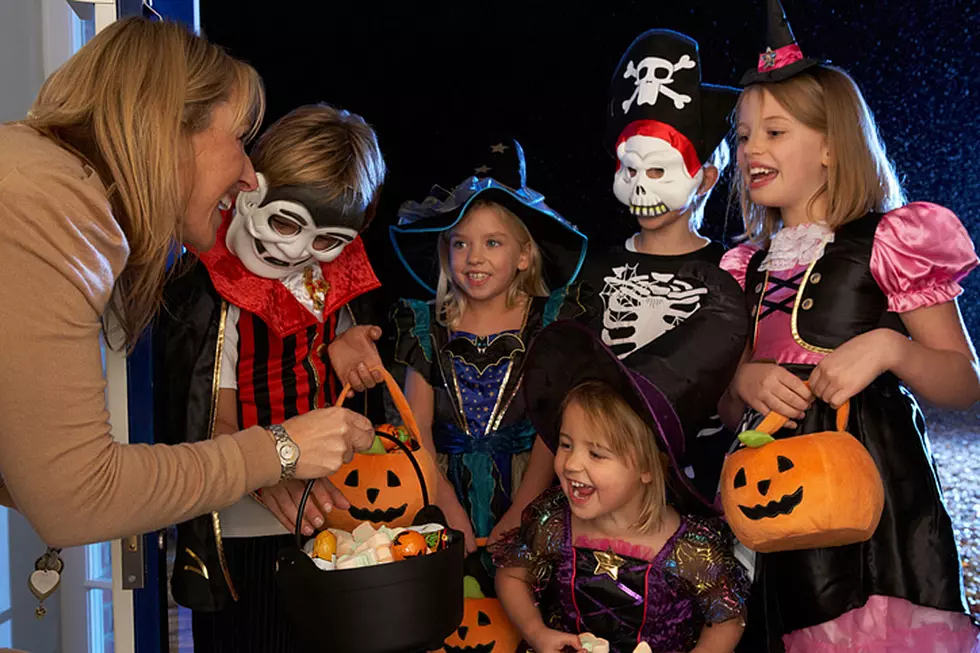 Here's A List Of Places To Take Your Kiddos This Halloween
Thinkstock
If you're like me, you have probably noticed a decline in trick-or-treaters on your street the last few years.
In fact, last year I did not have even one trick-or-treater show up at my door. You know what that means, right? A huge, ginormous bowl of really good candy left in my house.
Needless to say, my daughter was thrilled, my waist line WAS NOT.
Honestly, I'm not sure why there has been such a decline in trick-or-treaters, at least in my neighborhood. It could be because of a surge in fall festivals, trunk-or-treats, and businesses and organizations giving out free candy with games and bouncy houses and all that cool stuff.
Whatever the reason, I've compiled a list of some of these places that I found providing free candy and cool stuff for our kids this Halloween season.
I'm sure there are tons that I have missed, so please share with us any other places you know about in the comments!