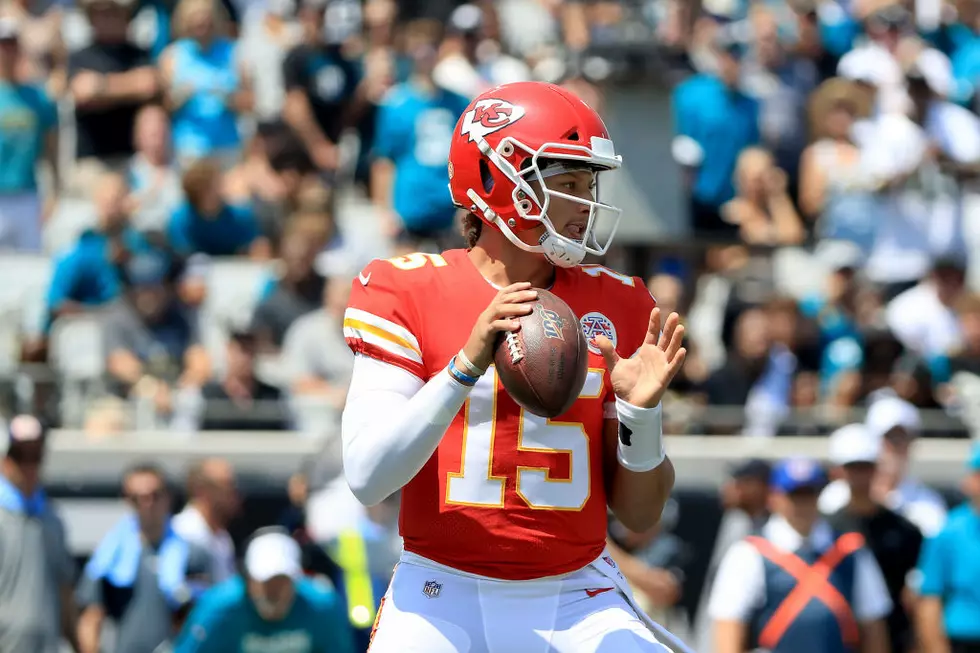 How Did the Red Raiders Fare in the NFL This Weekend?
Sam Greenwood/Getty Images
The Red Raiders are 2-0 this season after their most recent win over UTEP this weekend. Did the Red Raiders in the NFL have as much success?
We'll start with the most notable alumni, Patrick Mahomes. The reigning NFL MVP picked up where he left off as the Chiefs beat the Jaguars 40-26. The gunslinger threw for 378 yards and three touchdowns in the blowout. On the other side, Cody Davis was a captain, but did not show up in the box score.
Former Texas Tech football head coach Kliff Kingsbury and the Arizona Cardinals matched up with Danny Amendola's Lions, and it turned into a bit of a classic.
The Lions jumped out to a 17-3 lead and eventually a 24-6 lead before Kyler Murray and Kliff Kingsbury finally figured it out and rattled off 18 straight points to even the game at 24 with just 43 seconds remaining. Both teams would manage a field goal in overtime, but nothing else as the game would end in a tie. Amendola finished his day with 7 catches and 104 yards and a touchdown.
The Dolphins lost to the Ravens 59-10, and Jakeem Grant's day went about as well, with one catch and negative yards. He also fumbled and had two tackles. In the same game, linebacker Sam Eguaven had 4 tackles, half a sack, and a tackle for loss.
Dallas Cowboy Kerry Hyder enjoyed a big win over the New York Giants, 35-17. He was around the QB all day, but did not register on the box score.
Finally, Anthony Lynn's Chargers beat the Colts 30-24 in overtime.