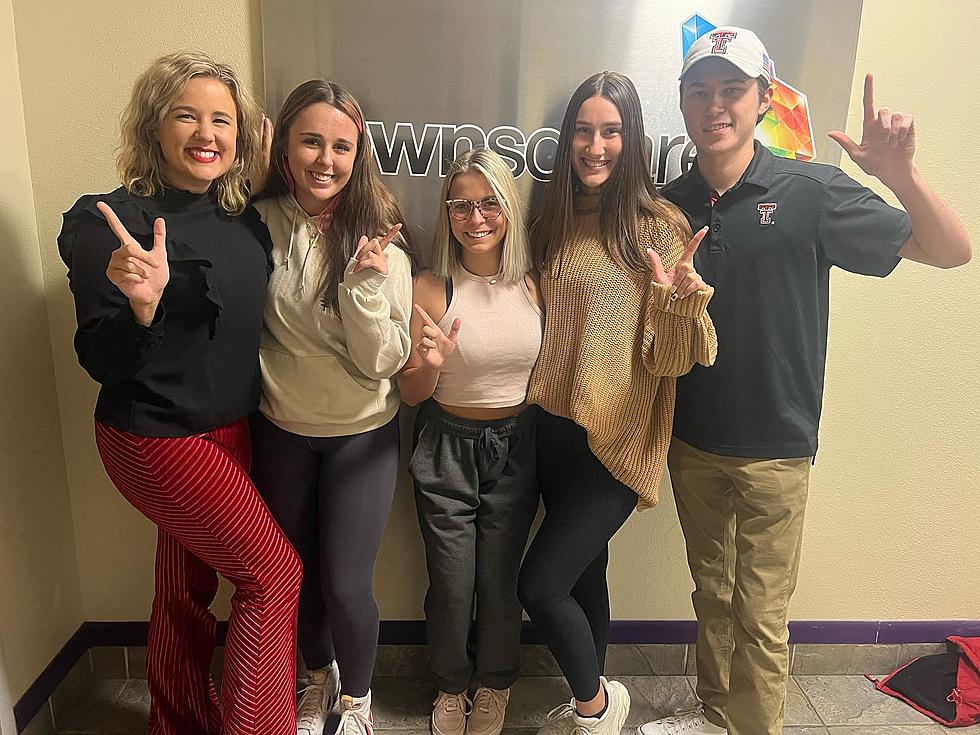 Interview: Raider Riot Is Ready to Remind Chris Beard What a Real Student Section Looks Like
Justin Massoud, Townsquare Media
Basketball season is almost here, which means I am one happy girl. As a Texas Tech alumni I love being able to still go to the games and cheer on the Red Raiders.
The Raider Riot is a student organization that helps make the men's basketball games so much louder and more fun. They were just started a few years ago by a couple students and has grown more every year.
So we obviously had to have them out for an interview now that we are less than a week away from our first tip off and our first year with a new coach.
The group says they have talked with Coach Mark Adams and could not be more excited and happy to see what this year brings. They think it's going to be the best one yet.
While they were here I obviously had to ask their thoughts about Chris Beard and his sad attempt at a hype video. Check out the interview below for what they had to say.
Honestly I can't wait to swag surf with the crowd and show the country what Texas Tech basketball truly is. It's a culture and way of life, not a single coach or team. We do it together because everyone here truly loves the town and this college.
Don't miss out on the basketball schedule because there is nothing like being at the United Supermarkets Arena with a full crowd for Texas Tech men's basketball and remember, Wreck 'Em Tech!
28 Epic Memes About the Big 12 Bustin' Up
12 Random Masked Rider Facts