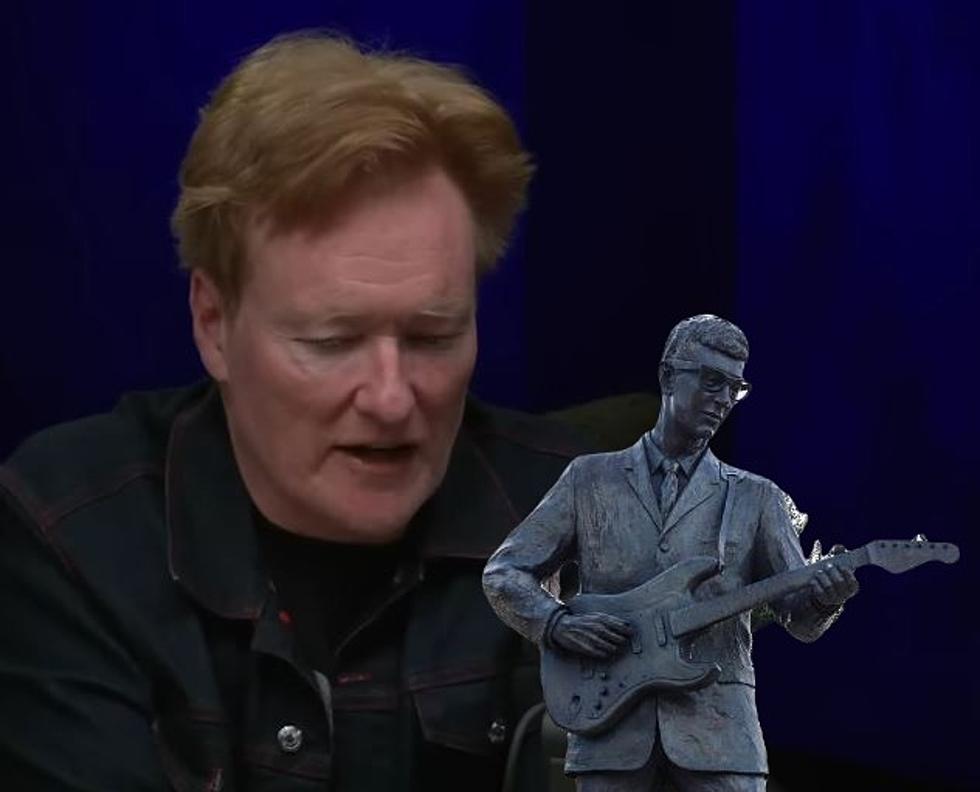 Did You Know That Conan O'Brien Is A Buddy Holly Super-Fan?
YouTube/Topher Covarrubio
I had no idea the former Late Night host even knew Buddy Holly existed.
Lubbock has another reason to celebrate as Conan O'Brien outed himself as a Buddy Holly fan on one of the recent editions of his podcast "Conan O'Brien Needs A Friend" (I have a video clip of it below). Conan is 61 years old and while that may seem a little old-ish to you, most Buddy Holly fans would be more in the seventies and eighties age group (Buddy himself was born in 1936 and unless my math fails me, he would be about 87 right now).
Conan was visiting with Billy Corgan of the Smashing Pumpkins when the two started talking about vintage instruments when the conversation turned to instruments and equipment that belonged to former stars. Apparently, at some point in his life, Conan had a chance to own a Buddy Holly amplifier but had to pass on it due to its exorbitant price.
Conan did pass on the amp but didn't pass on an opportunity to play through it. Conan states that he actually got to play "That'll Be The Day" through Buddy's former amp. I have to admit, that has to be one of the coolest things ever, and not a bad runner-up option for someone who couldn't pony up the bucks to take it home.
I did what I could to invite Conan to Lubbock with a note under the video:
 

@wesnessman5803
0 seconds ago
Conan! Come to Lubbock. I can arrange it so you can play your guitar at the foot of the Buddy Holly Statue, in the Buddy Holly Hall, or even in the very house he used to practice in. Afterward you can add your guitar pick to his grave. Let's do this!
Maybe someday Conan will make the pilgrimage to Lubbock. Below is the video (it is cued up to the part where Conan talks about Buddy).
Sticky Fingers: Lubbock Folks Confess What They've STOLEN From Restaurants
Apparently, Lubbock loves to steal from restaurants. The answers to "what have you stolen" went from relatable to surprising, from harmless to eyebrow-raising.
Yummy Lubbock Flea Market Foods You've GOT To Try
Don't sleep on the flea market, y'all.