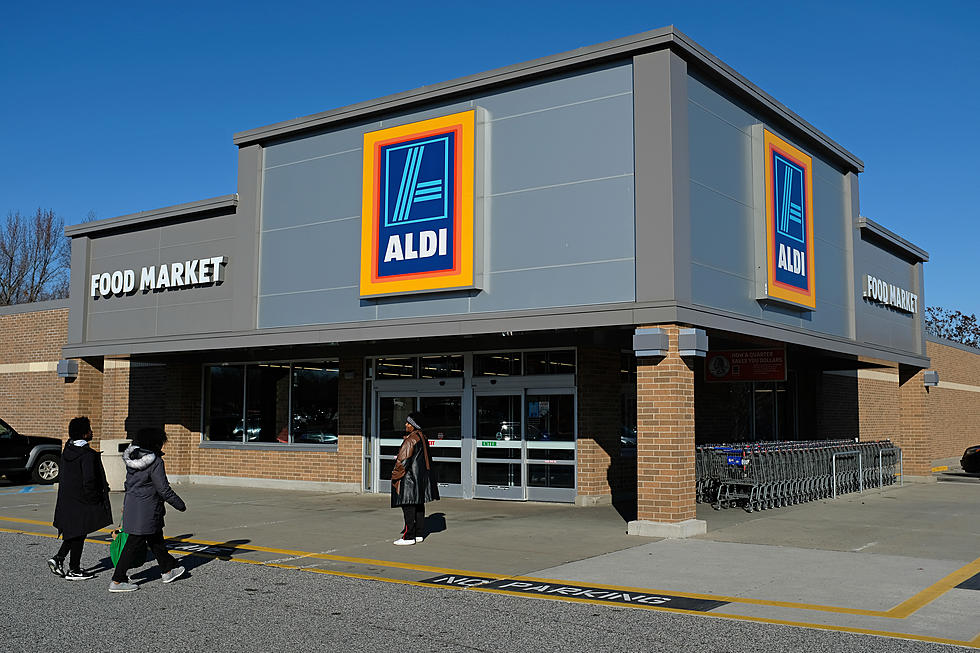 The Texas Panhandle and West Texas Enjoy Saving Money, Where's Our Aldi Grocery Store?
Getty Images
When it comes to saving money, there are certain retailers and businesses that tout having the lowest prices.
Saving money these days is important, and that's why consumers especially in the Texas Panhandle and West Texas need ways of saving money when it comes to groceries.
There is one supermarket you hear about all the time that saves you money and that is Aldi.  You see posts on social media all the time talking about their Aldi haul and this is all I spent.   Others talk about only products that you can get at Aldi that make their top lists of best foods.
That's all fine and dandy until you realize you don't have an Aldi in your area and the closest one is 3+ hours away.  Most people won't drive that far just to shop, because that would defeat the purpose of saving money.
Why do people love Aldi?
They have a huge selection of fresh produce and meat.
Prices are way cheaper than most stores, most of your fruit is $2-$3 cheaper than regular stores.
Comment
by u/Exact_Ad6164 from discussion ALDI worth it?
in EatCheapAndHealthy
Their generic brands are cheaper and usually taste better than the name brands. They have items you can't find anywhere else.
 

 

 

View this post on Instagram

 
How does Aldi have cheaper prices?
You do have to bring your own bags and bag your own groceries.  Someone will check you out, but you have to do the work.
At Aldi you insert a quarter to take a cart. You then get your quarter back when you return the cart, which saves their employees from having to retrieve carts from the parking lot.
by u/vesto2000 in mildlyinteresting
You have to rent your shopping cart.  When you go to Aldis make sure you have a quarter, you have to put a quarter into the cart to unlock it to use it, once you return your cart, you'll get your quarter back.  You can find hacks all over the internet to avoid using a quarter.
Aldi is basic, most of the stuff you find will still be in the box it came in.  Once it is empty, an employee will bring out another box.
They are only open 12 hours per day.
The store is smaller and they have a small staff.
Why can't you find an Aldi in the Texas Panhandle or West Texas?
There aren't any?  The closest Aldi to the Texas Panhandle is in Wichita Falls, and the closest to Lubbock is in Abilene.  You won't find any in Midland/Odessa or in El Paso.
How do we get an Aldi in our area?
Keep in mind that Aldi isn't a franchise company, the company chooses where it wants to open the stores.
Aldi is very particular about where it opens stores.  According to Aldi, a location has to meet the following criteria:
±22,000 square feet with a minimum of 95 dedicated parking spaces
2.5 acre pads for purchase and development
End-cap or inline space with minimum of 103' of frontage
Signalized, full access intersection preferred
Dense trade area population within 3 miles
Sites located in community and regional shopping districts with convenient access to population
Sites zoned to allow grocery use
Daily traffic count in excess of 20,000 vehicles per day
If you know of a property that meets these criteria, then you definitely want to contact Aldi but be ready to include the following information:
Site plan
Property boundary information
City map with property marked on the map
Your contact information
If available, aerial photography
The Aldi Real estate contact for Texas is Sheena Miles,Sheena.Miles@aldi.us, if you know of a location and can provide everything above then reach out to her and let her know that we want an Aldi.
We did reach out to the company to see if they had any plans to open an Aldi in the Texas Panhandle or anywhere in West Texas and we have yet to receive a response.
Fingers crossed that we might get an Aldi soon in the Texas Panhandle and in West Texas.
Beef Steaks, Ham, and Other Groceries That Rose in Price
Stunning Old School Shopping Bags
This is a huge chunk of Maine's past.
1,122 Acre Farm For Sale in Winona, Texas
This property has everything you need if you like to spend time outdoors, look at this farm in Winona!