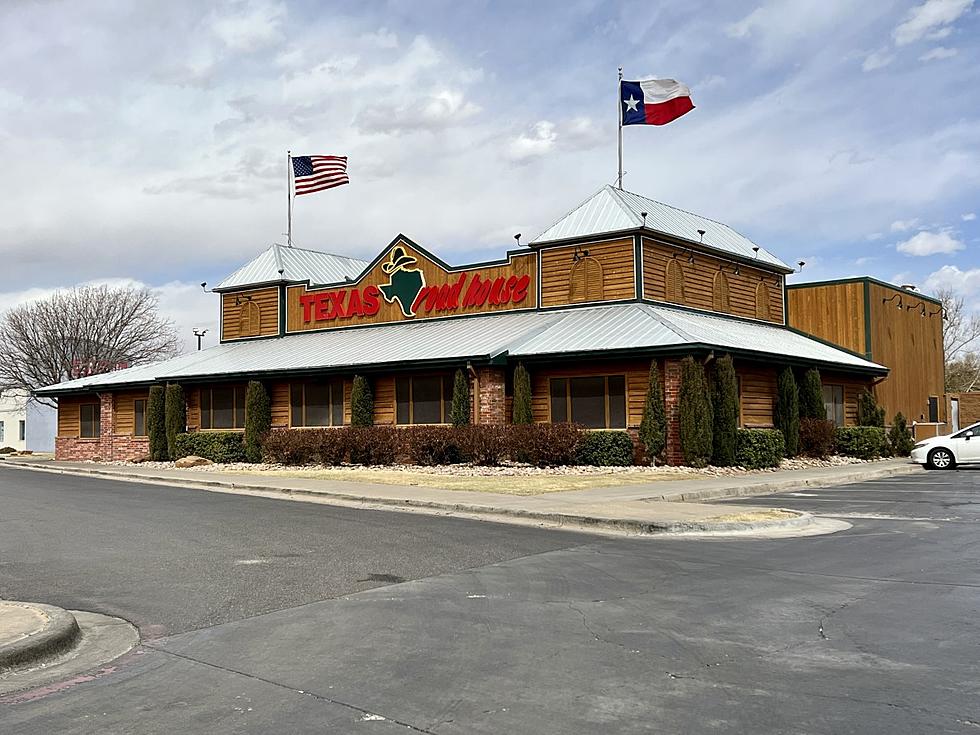 Jaggers Could Be Moving Into the Texas Roadhouse Building in 2023
Chad Hasty, KFYO.com
Now that we know Texas Roadhouse in Lubbock is on the move in 2023 to a larger location, the question has been, what will move into the current location of Texas Roadhouse?
A fairly new concept out of Louisville, Kentucky might be making it's way to Lubbock in 2023. The restaurant is called Jaggers, and according to an updated post by our friends at Lubbock In The Loop it's reportedly going to move into the Texas Roadhouse building after they move to the new location we told you about earlier, the old Toys 'R' Us building on Slide Road.
After reading a bit about Jaggers, it makes sense that they would move in once Texas Roadhouse moves out. Jaggers is part of the Texas Roadhouse family, just like Bubba's 33, which also opened in Lubbock fairly recently.
Jaggers first opened in 2014. In 2021, they made news when the first franchise development agreement was made with The Saxton Group based out of Dallas to develop 10 Jaggers locations in East and Central Texas, as well as Oklahoma. Jaggers considers themselves a casual-dining restaurant.
The menu consists of burgers, chicken tenders, salads, and, according to Nation's Restaurant News, signature steaks. The idea it sounds like a blend between fast food and dining out:
"What's exciting to me about Jaggers is it's like you took quick-service's greatest hits — chicken, cheeseburgers, shakes, great salads, French fries, tater tots —and elevated the food quality," Saxton said, emphasizing that the brand was quick and efficient. Per-person check averages are around $10.
We do like our burgers and chicken tenders in Lubbock, that's for sure. As of this time we don't know if the Saxton Group is bringing Jaggers to Lubbock or if it's the company behind Texas Roadhouse, but either way I'm looking forward to welcoming them here.
I like Texas Roadhouse and Bubba's 33, so I'm pretty sure Jaggers is going to be a hit.
39 Eateries With a Patio in Lubbock
The Top 25 Restaurants in Lubbock With At Least 1,000 Reviews
These are the top 25 restaurants in the Lubbock area with at least 1,000 online reviews.
6 Lubbock Breweries You Need to Check Out
Five are open now, and one is coming soon.