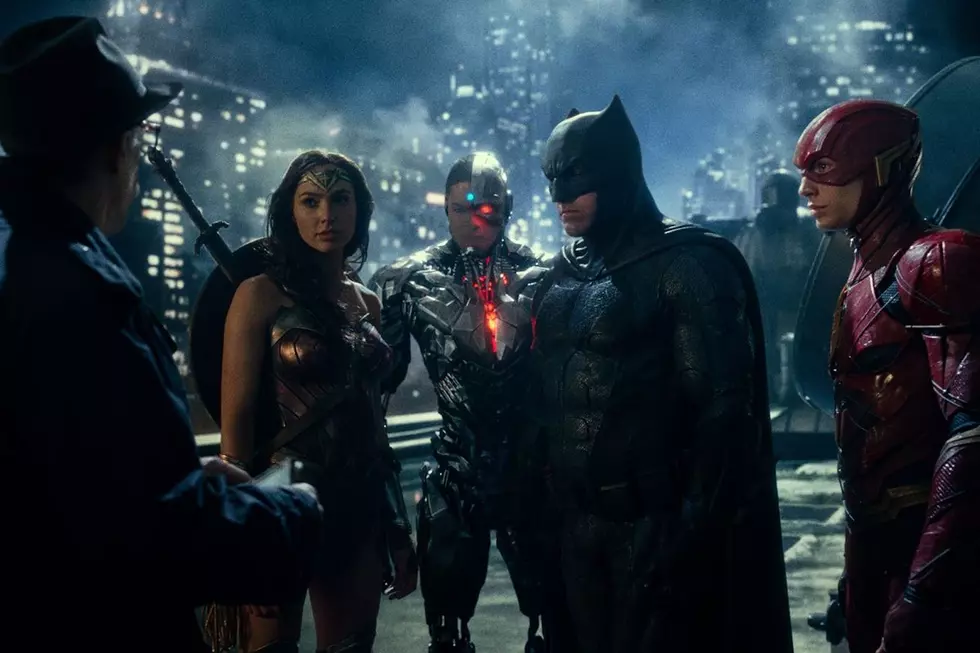 'Justice League' Could Lose Warner Bros. $50-$100 Million
Warner Bros.
Justice League was supposed to be the chosen one. Instead, it's almost singlehandedly put the future of the DCEU in jeopardy. After opening to a disappointing $96 million in its first weekend — the lowest opening of a DCEU film to date — Justice League could lose the studio anywhere from $50 to $100 million.
According to a Forbes report, Justice League's disappointing returns at the box office don't indicate it making back the entirety of its estimated $300 million production budget plus $150 million marketing costs. It already fell short of its projected $110 million opening weekend draw, and those numbers coupled with scathing critical reviews don't hint at much hope for the rest of its time at the theater.
So, what does this mean for the rest of the series? Four movies — Cyborg, Aquaman, Wonder Woman 2, and Flashpoint — have already been announced, with production on Aquaman having already gotten underway this summer. We won't see that movie until December 21, 2018 (the only DCEU movie to be released next year) and we'll have to wait another year for Wonder Woman's return in November 2019. Flashpoint, which was supposed to be the series' next big event film, is already looking pretty bleak with no director and two stars who are just hanging out waiting for the OK. And who knows about a Cyborg movie?
We still maintain that there is hope for the DCEU, and maybe Aquaman will be enough to galvanize the next stage in the series' evolution. If not, we'll always have Wonder Woman to remind us of what could have been.