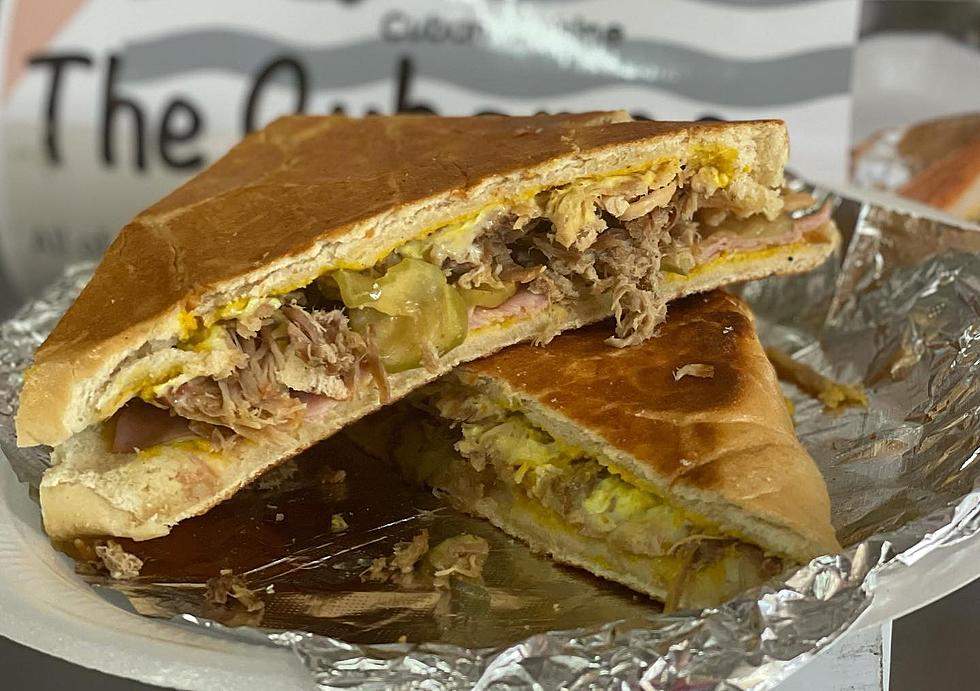 Lubbock's First and Only Cuban Cafe Is Set to Open in Early 2022
Llano Cubano via Facebook
Watch out, Lubbock -- our first ever Cuban cafe is coming in early 2022, and I can't wait for it.
Ashley Zubia took over Llano Cubano when she moved to Lubbock and realized there was no Caribbean or Cuban food being served here. She bought the food truck and it all took off from there.
The new brick-and-mortar spot will be called Cafe Alvarez. Alvarez comes from Zubia's maiden name. Her grandfather immigrated here from Cuba and she wants to honor him.
She told me her "dream for Cafe Alvarez is to have a space in Lubbock where the Cuban culture, flavors and hospitality can be enjoyed." She will also host salsa lessons, they'll have live music and a Sunday brunch menu with Cuban mimosas. This space will also be BYOB.
Cafe Alvarez is currently under construction at APlus store fronts at 2614 130th #506, 1585 130th and University. Zubia is hoping to open the cafe's doors to everyone in February 2022.
The Llano Cubano food truck will be parked out front the majority of the time, but it's not there they will allow other food trucks to park out front to serve their food and use the dining space. Ashley is super passionate about helping boost the food truck community and hopes this will give them another option when needed.
The cafe will always sell Cuban pastries like Pastelitos de guava, dessert and meat empanadas, along with Cuban sandwiches. When the food truck is there, they'll also serve Cuban dinners in addition to cafe-style food. Instead of a lot of spice, the dinners will have a lot of flavor. Expect so many cool options that most people in Lubbock have never heard of or tried before -- Cuban snack croquettes, Ropa Vieja with Arroz blanco and Frijoles negro, and lots more.
Right now at the food truck, they have a limited menu -- sandwiches, friend plantains, croquettes, Cuban coffee and sometimes empanadas. But they're excited and ready to do more.
Zubia says she "deeply feels Cuban food is best enjoyed sitting at a table with friends or family where you have time to savor all the flavors."
What's really cool is they're working with Cuban companies all over America to get only Cuban goods and merch to be in the store and honor their Cuban roots. Between the food, décor and overall experience, they want it to feel like home.
I'm so excited and can't wait to see the place.
Remember: if you know of any places opening soon or brand new to Lubbock that you want me to check out, reach out at: kelsee.pitman@townsquaremedia.com.
53 Lubbock-Area Food Trucks You Need to Try
Here's a list of all the food trucks in alphabetical order so it is easy for you to find here in Lubbock. Support local!
101 Awesome Pictures That Show How Lubbock Has Changed Over the Years
See how some of Lubbock's best known restaurants, venues and more have changed over the past 15 years.