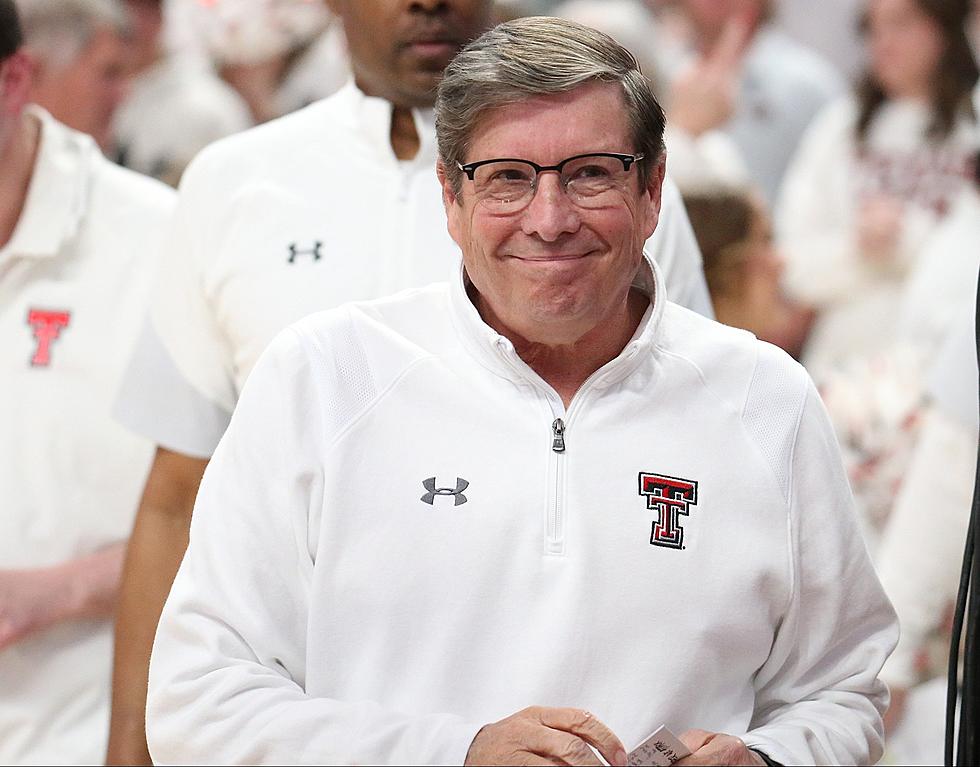 Mark Adams Is Building an All-Time Texas Tech Monster Roster
Paul Roberts, KKAM.com
Internet recruiting rankings only go back to the early 2000s, but the incoming Texas Tech basketball class is among the best the school has ever pulled in.
I remember back in 2018, Texas Tech basketball pulled in a top 35 class with recruits named Khavon Moore, Kyler Edwards and Joshua Mballa. Adams and Beard did it again the next year, breaking the top 20 with a 16th-ranked class featuring Terrence Shannon, Jr. and Jahmi'us Ramsey.
In 2020, the Red Raiders finished with the 11th rated class with Nimari Burnett and Micah Peavy.
Just strictly speaking on recruiting rankings, Texas Tech's classes have had the highest-ranked prospects they've ever pulled with Ramsey, Burnett and Peavy, the three highest-rated recruits in program history.
Until now.
The highly-coveted Canadian uber athlete Elijah Fisher has committed to Texas Tech, becoming the program's first-ever 5-star recruit, according to 247sports.com. Fisher was originally set to be in the 2023 class, but is now reclassifying to 2022 and will be on campus for Mark Adams in the fall.
Fisher joins fellow Canadian Fardaws Aimaq, who announced on May 26th that he'd be withdrawing from the NBA Draft process to complete his transfer to the Red Raiders. Aimaq cements the Red Raiders' number 1-ranked transfer class with fellow 4-star transfers Jaylon Tyson and De'Vion Harmon, along with 3-star D'Maurian Williams.
That transfer class and Fisher only goes to potentially completing the recruiting class, which also includes what would be the 8th highest-rated recruit in Texas Tech history and the 10th highest-rated recruit in Texas Tech history in Richard Isaacs and Lamar Washington, both high-end 4-star prospects.
Add all of the new faces to returners like Kevin Obanor and Mark Adams is cooking with serious freaking gas.
Speaking of gas, the mullet-wearing Baylor Bear Matthew Mayer is no longer a Bear and is looking to defect to a new program. He's down to the usual list of blue blood programs, North Carolina, Memphis and... Texas Tech.
If Mayer joins the Red Raiders and puts the final Infinity Stone into Coach Thanos' gauntlet, Texas Tech will be looking at a roster that would have some of the most talented players they've ever had in Lubbock all playing together.
It's another question entirely if the Red Raiders can put together a quality season, but the talent is no doubt on its way to Texas Tech for the 2022-23 season.
Texas Tech Men's Basketball vs Texas
Texas Tech had a huge first half to carry them to the victory over Chris Beard and the Longhorns.
20 Texas Places We Have All Been Saying Completely Wrong
101 Awesome Pictures That Show How Lubbock Has Changed Over the Years
See how some of Lubbock's best known restaurants, venues and more have changed over the past 15 years.