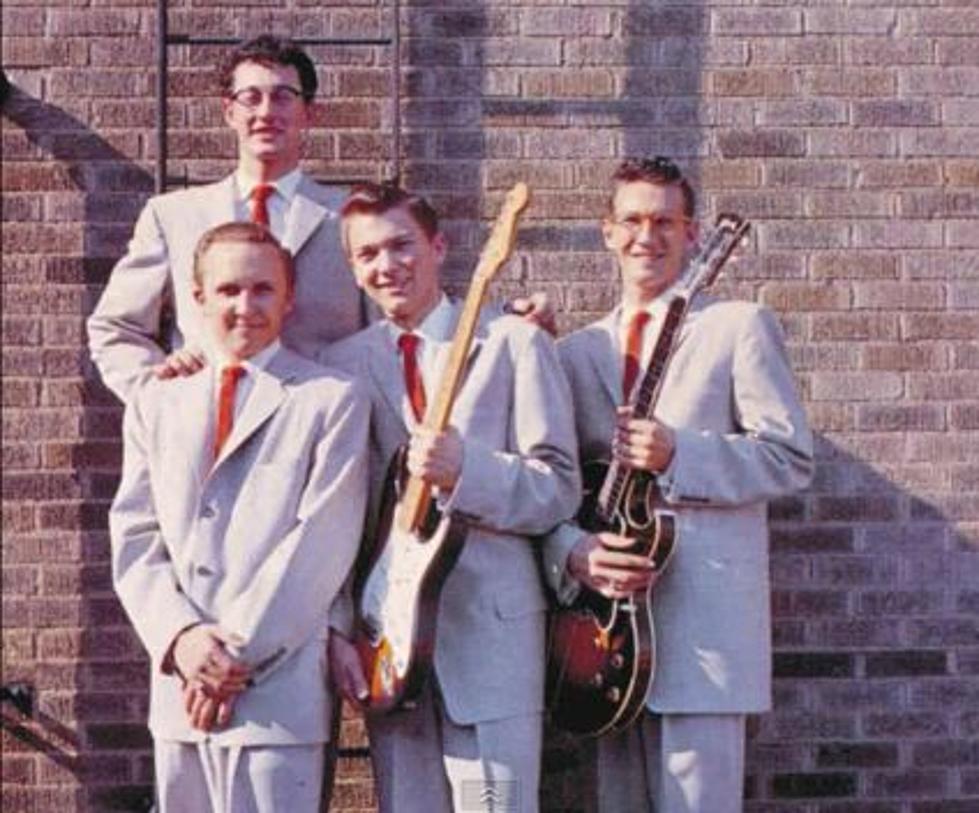 Rock and Roll Hall of Fame to Induct Buddy Holly's Crickets [VIDEO]
The Rock and Roll Hall of Fame is inducting the backup bands of six people who are already in the Hall. The inductees include Buddy Holly's Crickets, Bill Haley's Comets, Smokey Robinson's Miracles, James Brown's Famous Flames, Hank Ballard's Midnighters and Gene Vincent's Blue Caps.
Obviously, the standout (left out?) here will be the Crickets. Buddy was inducted in 1986 and his famous band is just now getting the credit they deserve.
The induction will happen at the April ceremony in Cleveland. New inductees this year include  the Beastie Boys, Donovan, Guns N' Roses, Laura Nyro, Red Hot Chili Peppers, The Small Faces/The Faces, Freddie King, Don Kirshner, Cosimo Matassa, Tom Dowd and Glyn Johns.
Here's Buddy Holly & the Crickets doing their thing on Sullivan:
Here's some cool audio of Buddy talking about how the Crickets got together: (He starts talking about the Crickets at the 1:06 mark)
Make sure you congratulate the boy on the OFFICIAL Buddy Holly Facebook page!