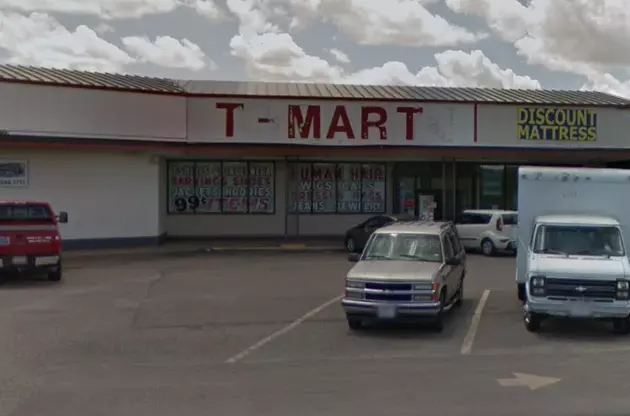 T-Mart Employee Assaulted By Two Suspects; Still At Large
Google Street View
Enter your number to get our free mobile app
On Thursday, December 3rd, it was reported that Lubbock Police were still searching for 2 suspects who allegedly assaulted an employee of a Central Lubbock cosmetics and beauty supply store.
KAMC News reports that at around 2:20 p.m., officers were dispatched to T-Mart, located at 3426 I-27.
The victim says that the 2 suspects walked into the business and began selecting items to purchase. When they approached the register, the victim claims they asked what they had in their possession and if they were paying separately.
It's then said that the suspects became angry, saying the victim was accusing them of stealing and being racist. The suspects then decided to leave the store.
However, on the way out, the suspects began knocking over mannequins and other items. The victim says they approached the suspects in an attempt to stop them from damaging store property when they were struck in the face several times by both of the suspects.
It's said the victim had several large bumps on their forehead as well as a swollen right eye.
A description of the suspects wasn't provided.
As of the writing of this article, the suspects remain at large.
Lubbock's Epic $2 Million Dollar Home Has an Indoor Basketball Court