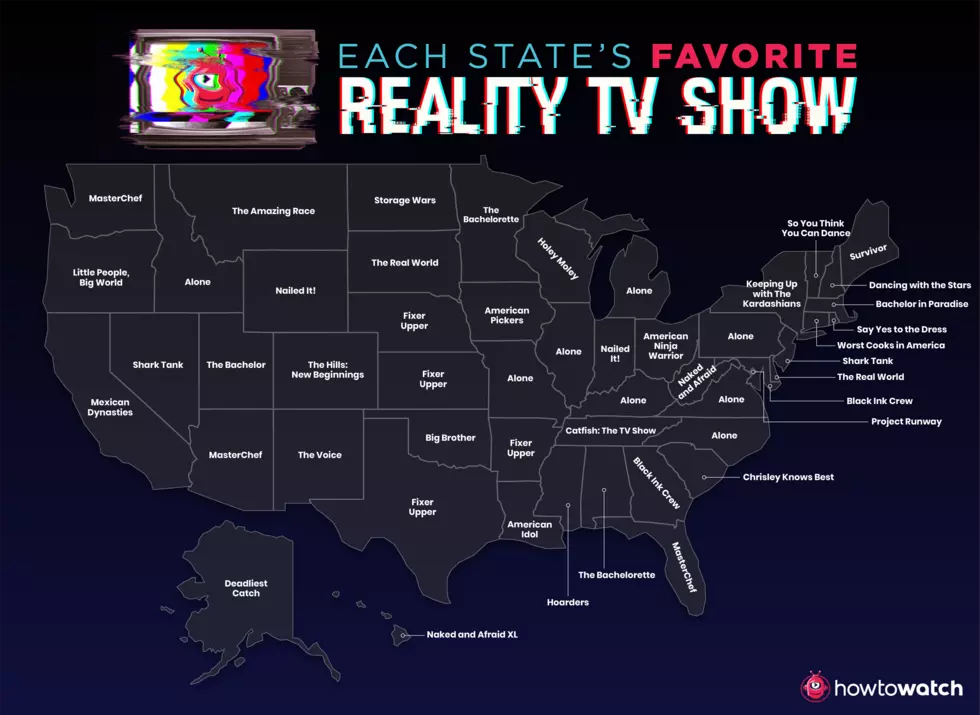 Texans Are Obsessed With the Reality Television Show 'Fixer Upper'
HowToWatch.com
The good folks over at HowToWatch.com have taken the time to compile some data so that you don't  have to stop binge watching your favorite show in order to know each state's favorite realtiy television program.
It seems that most of the country is in love with any show that involves average humans braving the elements of the great outdoors with a variety of supplies and sometimes even while being bare naked. But here in Texas, we enjoy a good rags-to-riches story, and the show Fixer Upper embodies that mindset 100 percent.
Seeing an old, run-down property begging to be loved and restored to an even better condition than when it was originally built seems to be what most Texans enjoy watching. The fact that the stars of the show, Chip and Joanna Gaines, are from the Lonestar State is likely an additional reason for the show's popularity.
For more information about the report or to find out the most popular shows in each state, visit How To Watch's website.