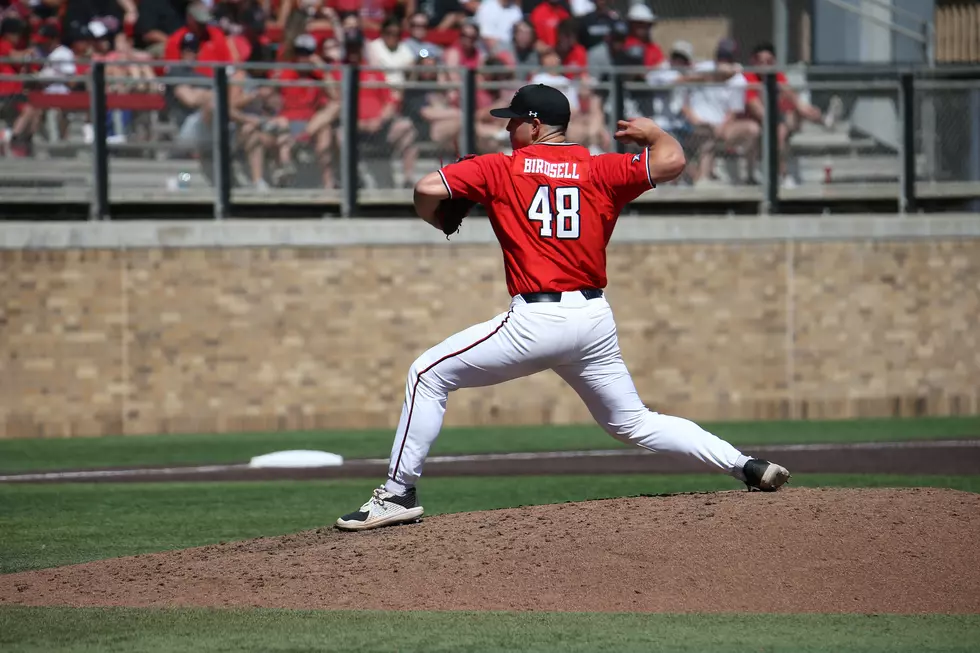 Texas Tech Pitcher Gets Weekly Award After Complete Game
Paul Roberts, kkam.com
Texas Tech was in the middle of a five-game losing streak entering a double-header against West Virginia on Saturday. Andrew Morris started the day with a complete-game win, then Brandon Birdsell tossed another one as the Red Raiders won the series against West Virginia. The first two Red Raider complete games since Caleb Killian threw one in 2019.
It was the first time since 2009 the Red Raiders threw back-to-back complete games. A.J. Ramos and Chad Bettis threw complete games in April of 2009. Both of those pitchers went on to pitch in the MLB.
Morris was great in his complete game, but Birdsell's start was even better. The junior did not allow an earned run, limited the Mountaineers to four hits, and struck out nine while walking just one batter. The start marked the longest outing of his Texas Tech career.
Birdsell got Pitcher of the week for his outing, his second of the season. His first came on March 14th when he struck out 15 in six innings of no-hit baseball against Rice.
Both Morris and Birdsell have been Texas Tech's brightest arms and the team has struggled to find any kind of depth beyond the pair. The Sunday role has been up and down with both Chase Hampton and Mason Molina splitting time in the conference starts. With only two midweek opportunities left for Texas Tech, it pretty much is what it is in the rotation with guys either stepping up to get the Red Raiders to Omaha or the team falling short.
The Red Raiders have ACU in the midweek at Dan Law Field before heading back on the road, where they've lost seven straight road games. The Baylor Bears will host the Red Raiders in a pivotal weekend series that will be the difference between Texas Tech getting back in contention to host and just being a tournament team.
Texas Tech Sweeps Kansas State in Lubbock
Enjoy these photos from Games 1 and 3 from the Series Sweep.