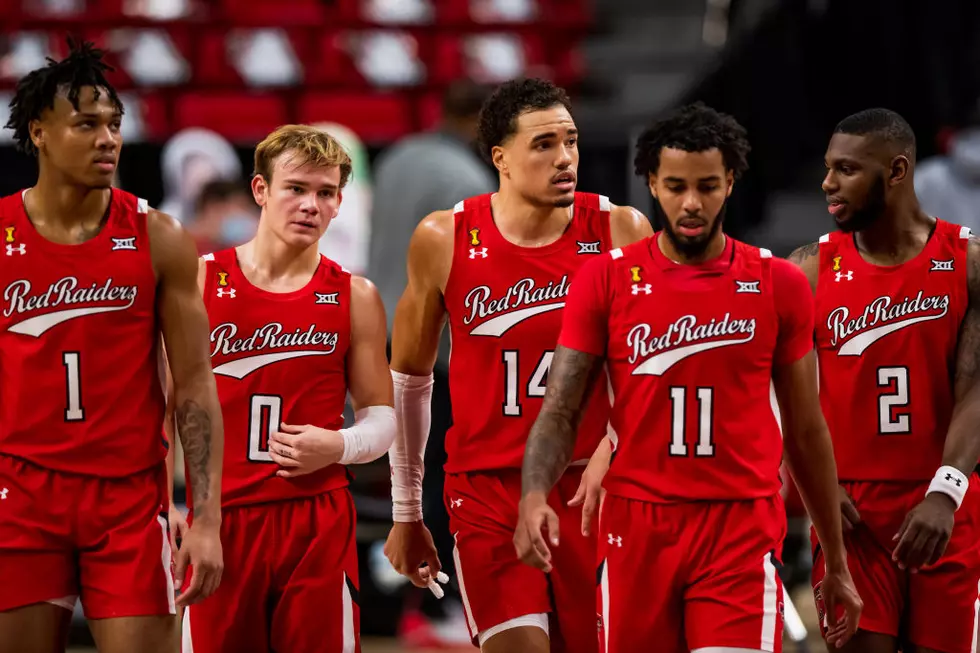 The Big 12 Did the Right Thing… Mostly
(Photo by John E. Moore III/Getty Images)
The Big 12 has drug its feet in the process of getting games in during the regular season. They put in the week-long buffer in hopes they could puzzle together all of the missed games at the end of the season and still play the Big 12 tournament with no issues. That's exactly what the Big 12 did, mostly.
Texas Tech will get to play everyone in the Big 12, knock on wood, as a game against TCU has been TENTATIVELY scheduled for Tuesday, March 7th at the United Supermarkets Arena. That will be the only time Texas Tech plays TCU, knock on more wood, unless they meet in the Big 12 tournament.
Following that, Texas Tech will play Iowa State, also at home, on Thursday, March 4th before playing Baylor in Waco on Sunday, March 7th.
Texas Tech will play three of their four potential postponements. Baylor, Oklahoma State, West Virginia, TCU, Iowa State, and Texas will also squeeze three games in. Oklahoma will make up two games, Kansas State will play one final time and Kansas will have an open week to prepare for the Big 12 tournament.
This is not a perfect solution, but it's what the Big 12 chose to do and they'll now have to live with it. The good news for Texas Tech is that this allows them to not stop playing (KNOCK ON WOOD FOR THE LAST TIME IN THIS ARTICLE) until their season ends, whether that be in the early in the NCAA Tournament or on the final day of the season.
To me, the biggest detriment to the Red Raiders in 2021 has been playing an incredibly difficult schedule while also getting two unrelated stoppages that were out of their control. It's like they've started the season three different times and will just now be allowed to start building momentum. If that's correct, the team can still have a special run, a la Kemba Walker and his UCONN Huskies. If the team is just overrated, then we can move on to the Baseball season early.
Complete Big 12 Reschedule Schedule:
Monday, March 1
Oklahoma at Oklahoma State (ESPN), 8:00 p.m. CT
Tuesday, March 2
Baylor at West Virginia (ESPN/2), 4:00 p.m. CT
TCU at Texas Tech (Big 12 Now on ESPN+)
Texas at Iowa State (Big 12 Now on ESPN+)
Thursday, March 4
Iowa State at Texas Tech (Big 12 Now on ESPN+)
Oklahoma State at Baylor (ESPN/2)
TCU at West Virginia (Big 12 Now on ESPN+)
Texas at Oklahoma (ESPN/2)
Saturday, March 6
Oklahoma State at West Virginia (ESPN/2)
Iowa State at Kansas State (Big 12 Now on ESPN+)
Sunday, March 7
Texas Tech at Baylor (ESPN), 3:00 p.m. CT
Texas at TCU (Big 12 Now on ESPN+)
The 8 Best Wins in the United Supermarkets Arena During the Chris Beard Era