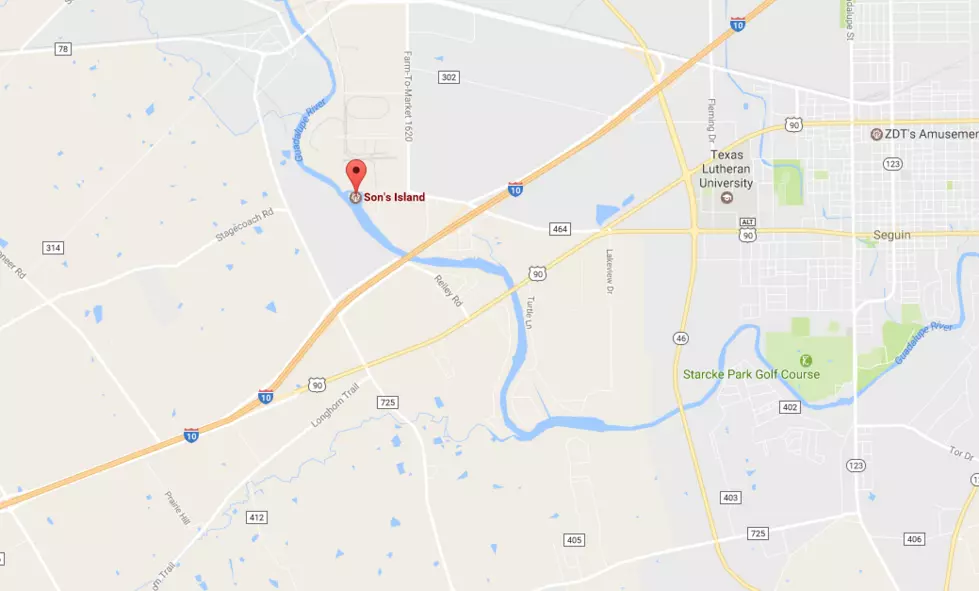 The Guadalupe River Has a Secret Island I've Never Heard About & Now I Have to Go [VIDEO]
Google Maps
I went to Texas Tech. By default, that means I've floated the river. It's required to float the river if you go to any college in Texas. Its like you can't graduate or something if you haven't. But that river has a secret, and now I must float it again.
I've only done it once or twice; I honestly can't remember. Plus, I've been to Schlitterbahn like five times, so that partially counts, too. But the Guadalupe River has a secret island full of cabanas, slides and swings that looks rad! It's called Son's Island.
Son's Island is actually in Seguin, Texas. I've never floated the river that far south, which is why I must have never seen it. I've always been centered around New Braunfels. But now I'm taking an extra trip to Seguin just for this island. And by the way, it's pronounced new-brawn-fulls, not new-brawns-fulls. The 's' is only at the end and not in the middle. See below for a proper instructional video on the pronunciation.
If you're looking to go to this now-not-so-secret island, here is the Google map for it.
And here's the pronunciation video for New Braunfels:
MORE

30 Actors You May Not Have Known Were Born In Texas

BONUS

57 Rejected Texas Vanity License Plates