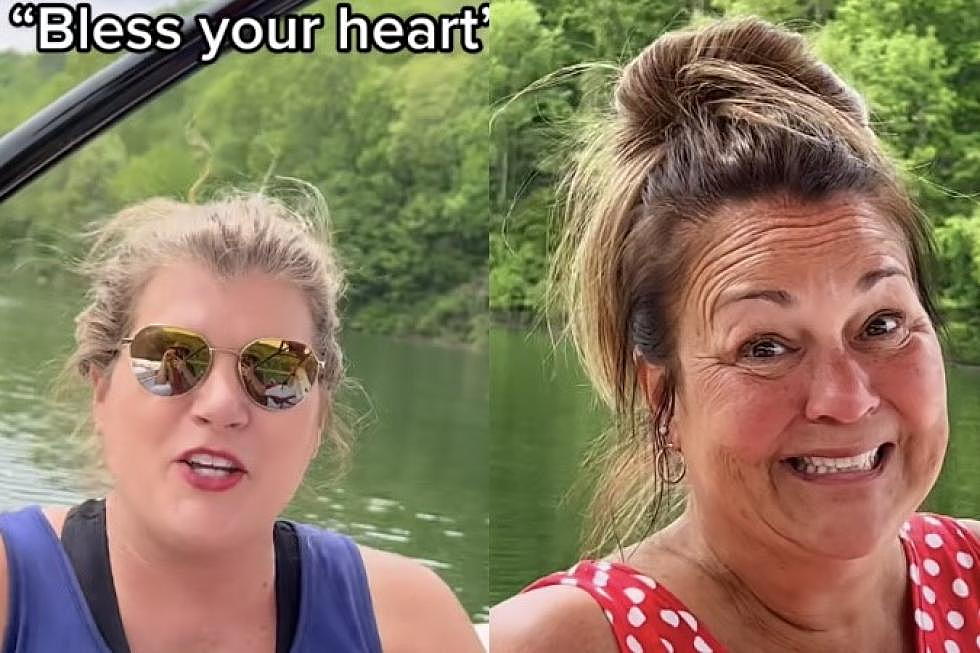 Viral Video Translates Southern Phrases Into 'Actual English'
@rileydoingthingstoo via TikTok
Depending on what part of the United States you live in, there are certain ways of speaking that other parts of the country would have a hard time understanding.
One of the regions that you see this the most is in the southern states. Not only do southerners have a variety of accents that can be challenging to understand for some outsiders, but we also have a very special way of saying certain things. This TikTok went viral with over one million likes, explaining what different southern phrases actually mean.
Warning: NSFW Language
After the first video blew up, they followed up with a second video sharing some of the phrases suggested in the comments of the first video.
Warning: NSFW Language
Some southern sayings seem pretty self-explanatory to me, for example, 'nervous as a long tailed cat in a room full of rocking chairs', just means that you are really anxious. However, some others are not so easy to understand. The most iconic example being that 'bless your heart' usually isn't as sweet as it sounds.
It even comes down to single words that mean something different to southerners than they do to people from other parts of the country. For example, words like Coke, crawdads, and y'all, are commonly used in the south and not really seen in other regions. I'm sure other parts of the country have their own unique sayings and words for certain things, but there is just something special about southern slang.
25 Huge Stars You Can See In Concert For $25 This Summer
Live Nation Concert Week is offering $25 tickets to over 3,000 shows this summer. Here's some of the stars you can get tickets to see!
Who Are The 5 Richest People in Texas, Not Counting Elon Musk?
However, Bezos is not the world's richest person right now. That title goes to the founder of SpaceX, Tesla, and the new owner of Twitter, Elon Musk. Musk owns a mansion in Austin
but says his main home
is a $50,000 rental from SpaceX in Boca Chica, Texas.
Forbes
lists 63 billionaires in Texas, including Elon Musk. Let's find out who's at the top of the list in the Lone Star State for 2022, right behind Musk.