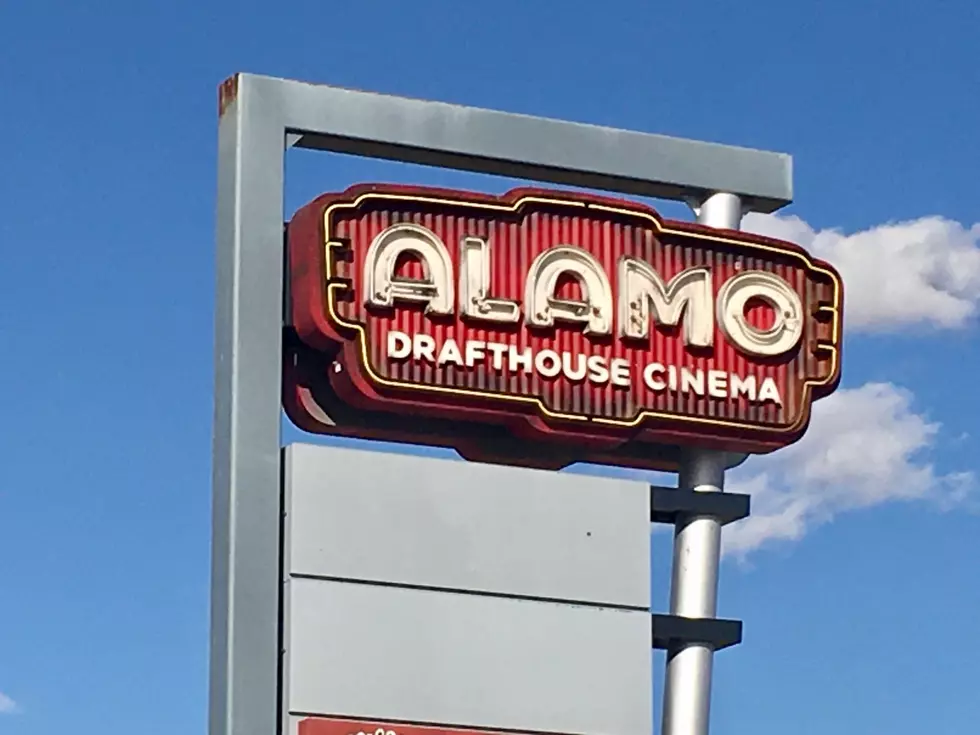 Alamo Drafthouse in Lubbock Has Some News About Its Future
Justin Massoud, Townsquare Media Lubbock
Earlier this week, Alamo Drafthouse announced that the movie theater chain would be filing for Chapter 11 bankruptcy and that some locations of its locations would be closing. Those locations included the Alamo Drafthouse Ritz location in Downtown Austin, and locations in New Braunfels, Texas and Kansas City, Missouri.
While avoiding that early cut initially seemed like good news for the Lubbock location, no one really knew what the future would hold.
Today, we might be feeling a little more confident about the future of Alamo Drafthouse in Lubbock.
Twitter users started reaching out to Alamo Drafthouse's Lubbock location on Twitter to see if the movie theater was going anywhere. According to whomever runs Alamo's social media, the Lubbock location will be reopening.
Of course, things could change and there are no guarantees, but with all Texas businesses cleared to reopen to 100 percent starting March 10th, movies placed on the shelf for the past year will hopefully see the light of day in theaters. We can remain hopeful that all movie theaters can make a comeback.
The Lubbock location of Alamo Drafthouse has been closed since October of last year. As KFYO News previously reported, Alamo Drafthouse founder Tim League was mostly optimistic about the movie industry moving forward:
As part of the Altamont Capital group, Alamo Drafthouse founder Tim League said he's excited about the future of the chain. "Because of the increase in vaccination availability, a very exciting slate of new releases, and pent-up audience demand, we're extremely confident that by the end of 2021, the cinema industry – and our theaters specifically – will be thriving," League said.

He wasn't all positive, though: "That said, these are difficult times and during this bankruptcy we will have to make difficult decisions about our lease portfolio."
We will let you know of any future developments with Alamo Drafthouse in Lubbock.
15 Iconic Retail Stores That Don't Exist Anymore (But We Totally Miss Shopping At)
Here are 50 of your favorite retail chains that no longer exist.