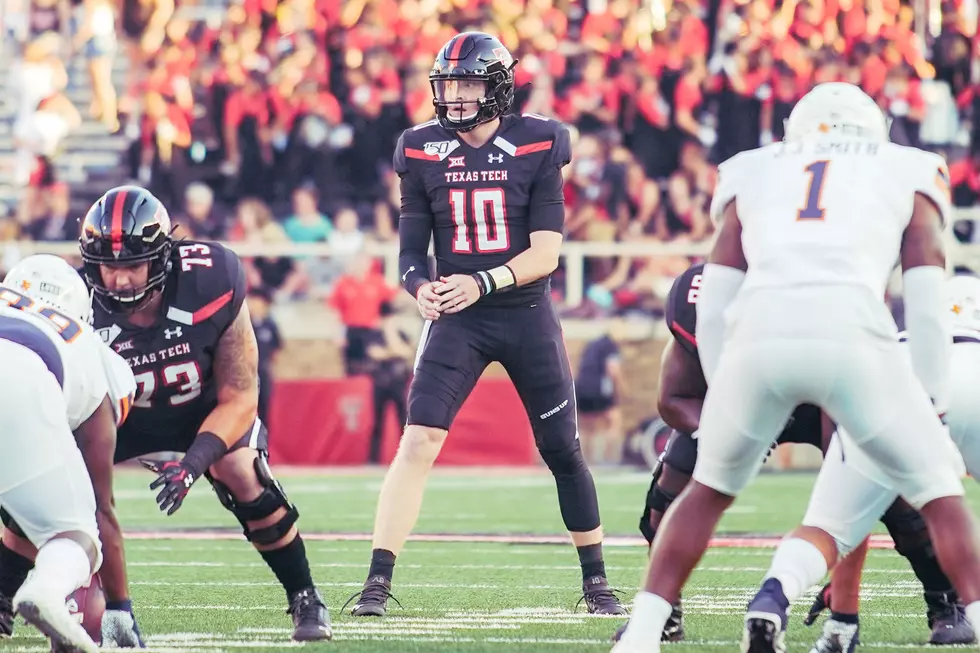 Alan Bowman Is Trying to Block Out the Haters
Kylee Morris, KKAM.com
In 2018, when he was on the field, he was the second coming of Graham Harrell, lighting up Lamar and Houston after coming in during the season opener against Ole Miss for injured starter McLane Carter.
Against West Virginia in 2018, after a disastrous first half, Bowman punctured a lung. After he was cleared by doctors, he had a heroic first half return against Oklahoma...before he punctured his lung again and was shelved for the rest of the season.
Going into the 2019 season, Bowman was heralded as a top prospect. With a new head coach in Matt Wells and zero real competition in fall camp, Bowman regained his starting QB job.
The offense started with a limp through against Montana State and UTEP in Lubbock, before traveling to Arizona and laying an absolute egg. Bowman suffered a broken collarbone during the game, but, to his credit, finished in the loss to the Wildcats.
He didn't play again in 2019.
Now, heading into the 2020 season, Bowman is once again the presumed starter. However, the online sentiment locally is much different than it was a year ago, even as Bowman has been named to award watch lists.
Under the post, Red Raiders fans commented on Bowman's inability to stay healthy as a negative on his future.
It's not just under that post, either. Texas Tech fans have been slamming Bowman for months, and the Texas Tech signal-caller has taken notice. He posted several screenshots on his Instagram account, followed by a heart emoji.
The Facebook fan pages are filled with negative comments about Bowman too, calling him Mr. Glass, instead of his original nickname, "The Showman."
With Maverick McIvor and Donovan Smith behind him heading into 2020, the season will be make-or-break for Bowman's career at Texas Tech.
If he can take the negativity online and use it, he'll be great; he's already got plenty of fuel for his fire. If he lets the negative comments take control, then he'll be a blazing part of Red Raider lore on what could have been if he'd stayed healthy.
27 Best and Worst Texas Tech Football Uniforms Since 2000