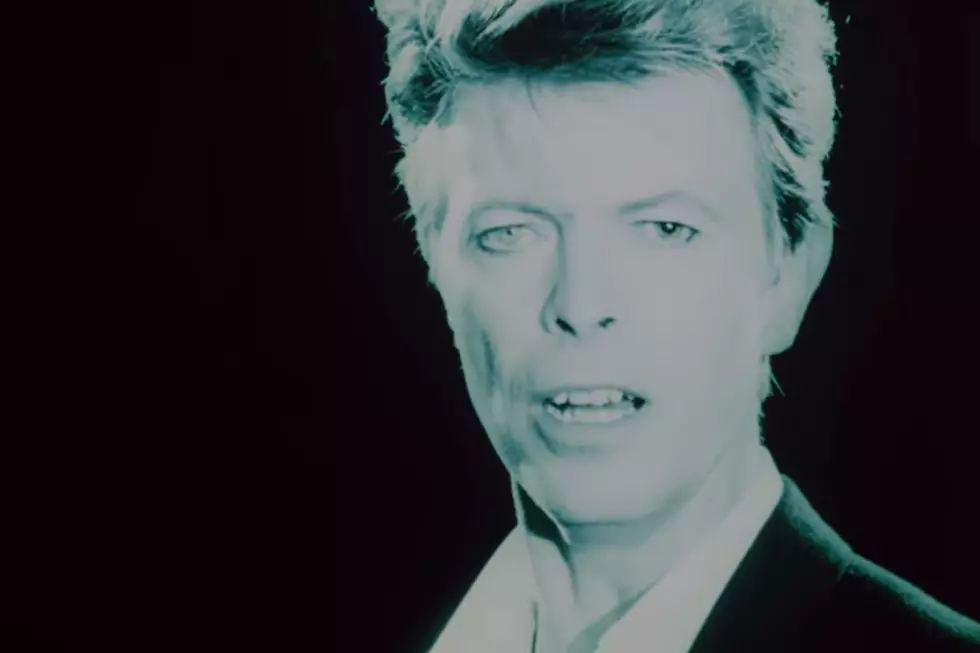 David Bowie's 50th-Anniversary 'Space Oddity' Mix Gets New Video
YouTube
You can see it at YouTube, where the description reveals details of the clip: "The video features footage of David Bowie performing 'Space Oddity' at his 50th-birthday concert at Madison Square Garden in 1997 (directed by Tim Pope), married to footage shot and directed by Édouard Lock (the founder and choreographer of the Montreal dance troupe La La La Human Steps), for the onscreen back drop of Bowie's 1990 Sound & Vision tour."
The new version of "Space Oddity" arrived on July 12, one day after the 50th anniversary of the original's release, as part of a set that contained the 1969 mixes of both "Space Oddity" and its B-side, "Wild Eyed Boy From Freecloud," a poster and a photo. It was mixed by Bowie's longtime collaborator Tony Visconti, who oversaw the sessions for 1969's David Bowie but thought "Space Oddity" was a novelty song given its timing with the Apollo 11 mission.
Instead, he let his associate Gus Dudgeon produce the track, and it became Bowie's breakthrough single, reaching No. 5 in the U.K.
In addition to the premiere, which took place at the Kennedy Center in Washington, D.C., the video was scheduled to be shown, without sound, during festivities in New York's Times Square. However, the city canceled all official outdoor events due to extreme heat over the weekend.
Where Were These 50 Rock Stars When We Landed on the Moon?