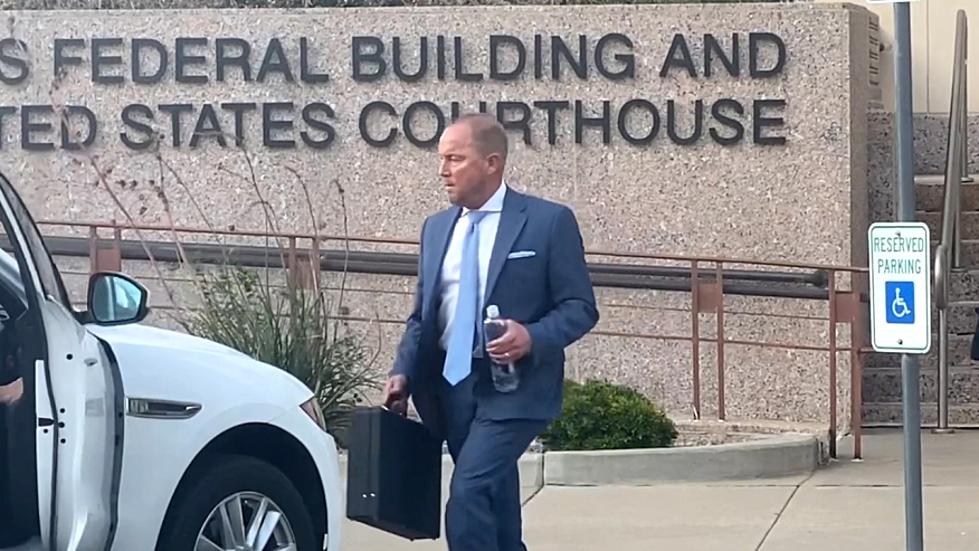 Following Sentencing, Bart Reagor Officially Files Appeal
EverythingLubbock.com, KAMC News
Bart Reagor has officially filed an appeal concerning his sentencing and conviction.
The former co-owner of the Reagor Dykes Auto Group was sentenced last Thursday to 14 years in federal prison, ordered to pay $9,378,817.28 million in restitution and forfeit $1,760,000. Nearly $951,000 has already been forfeited after authorities seized one of Reagor's bank accounts in 2018.
Reagor was found guilty of making a false statement to a bank back in October 2021 after he intentionally diverted over $1.7 million dollars of a business loan to a personal account. However, Reagor was found not guilty on two counts of bank fraud.
During the sentencing hearing, Reagor continued to claim he was innocent after prosecutors played footage of Reagor berating employees during meetings.
The 55-year-old Reagor is required to self-surrender on May 9th, 2022 where he will serve his prison term at the Federal Medical Center facility in Fort Worth, Texas.
Remembering the Lubbock Municipal Coliseum
Mind-Blowing $2.2 Million Lubbock Home Has Indoor Basketball Court & Theater
The massive 5-bedroom home, located at 4509 14th Street in Lubbock, has some amazing amenities, including a hot tub, two pools, an indoor basketball court and a theater.
The Least Expensive House With a Pool In Lubbock (As of June 25th, 2020)
Remembering the Lubbock Municipal Coliseum