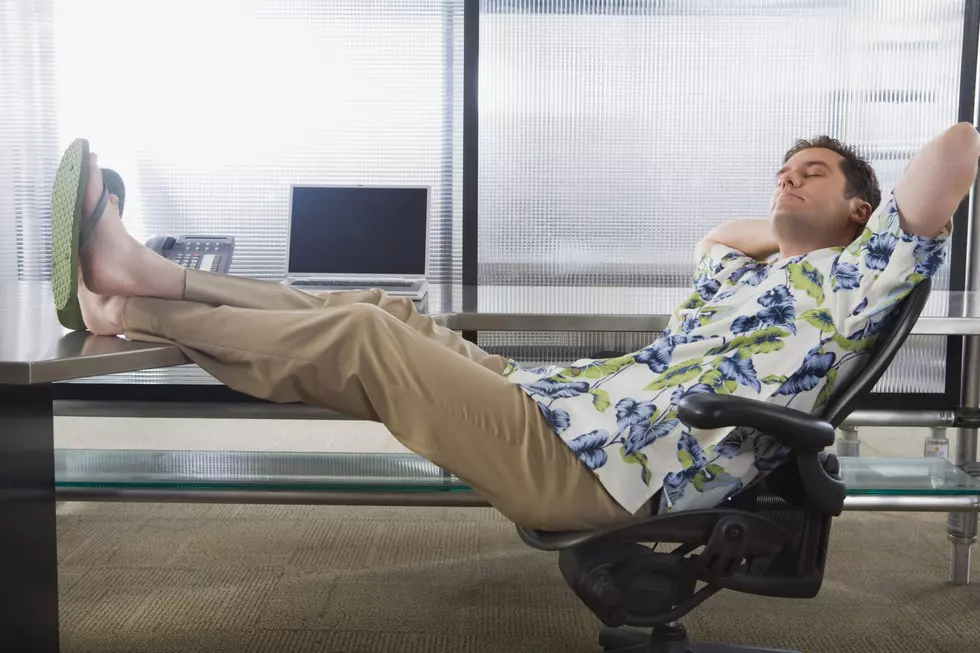 Image: Creatas Images/Getty Stock-ThinkStock
Enter your number to get our free mobile app
Unofficially, but it is a holiday.
Now, admittedly...since the pandemoniemic struck 15 years ago, a lot of us have had pretty much a casual everyday...since we've been working at home and not bothering to get dressed for work. Much less shower, shave, or even put on pants. Working from home has changed us, and we've all become a little less formal.
However, as people slowly trickle back into offices now that the state of Texas has loosened some restrictions...we are seeing people struggle with defining the lines between work attire and casual apparel on a daily basis. Mercifully, we've been pretty good here at Broadcast House...in that only 25 percent of the staff is currently wearing a bathrobe in the office.
But...it's time to embrace that one time-honored tradition that has somehow survived the pandemic, the tv show "Love Island", and 2 Beto O'Rourke campaigns...
Yes, it's time to break out those symbols of Dad-li-ness, and share them with the world.  The Hawaiian Shirt is back.
I have about 5 of them in my closet, so my rotation on Fridays will always remain fresh, and I am continually on the prowl for secondhand stores where I can find one at a reasonable price.
Besides, even the boss thinks that it's a good idea.
Credit: Theduck17 via YouTube
Now, if you would just come in on Saturday...that would be great. Mmmkay?