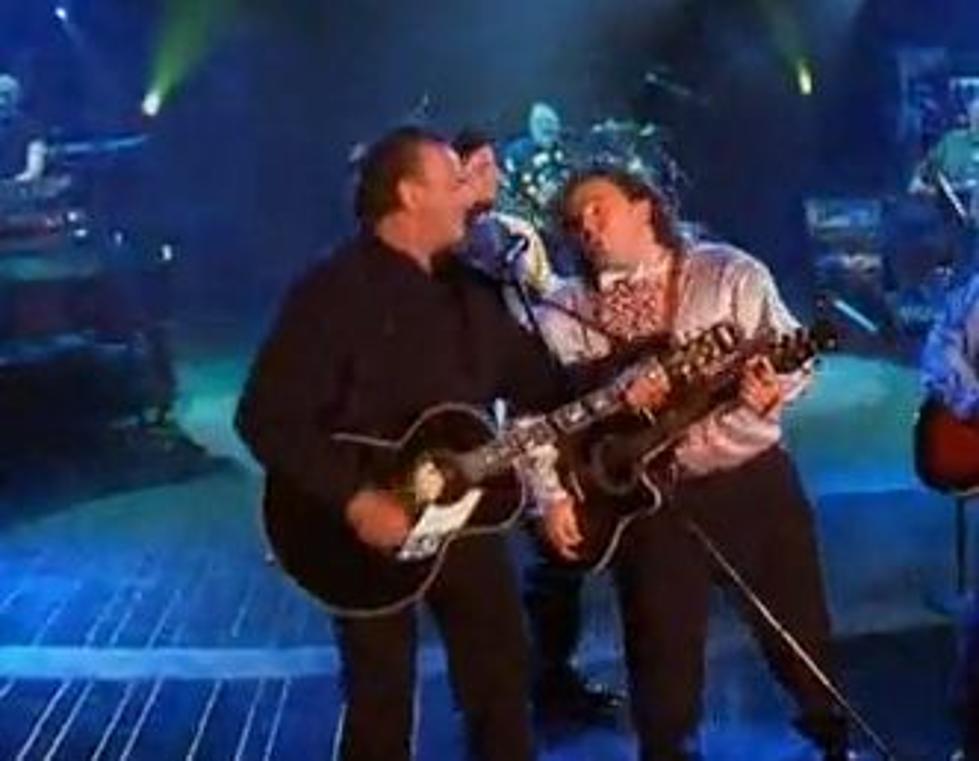 Jack Black and Neil Diamond Sing 'Sweet Caroline'
YouTube
Jack Black came onstage at a Neil Diamond concert and joined him for 'Sweet Caroline'. Back in 2001, Neil had a cameo role in Jack Black's movie, "Saving Silverman". He played himself.
I think they should start a band, call themselves 'Black Diamond' and go on tour doing heavy metal versions of Neil's songs. That would be AWESOME!
Anyway, here's a couple of clips from 'Saving Silverman':
On a related note, Neil now has his very own app for iPhone and iPad. Get more info HERE!