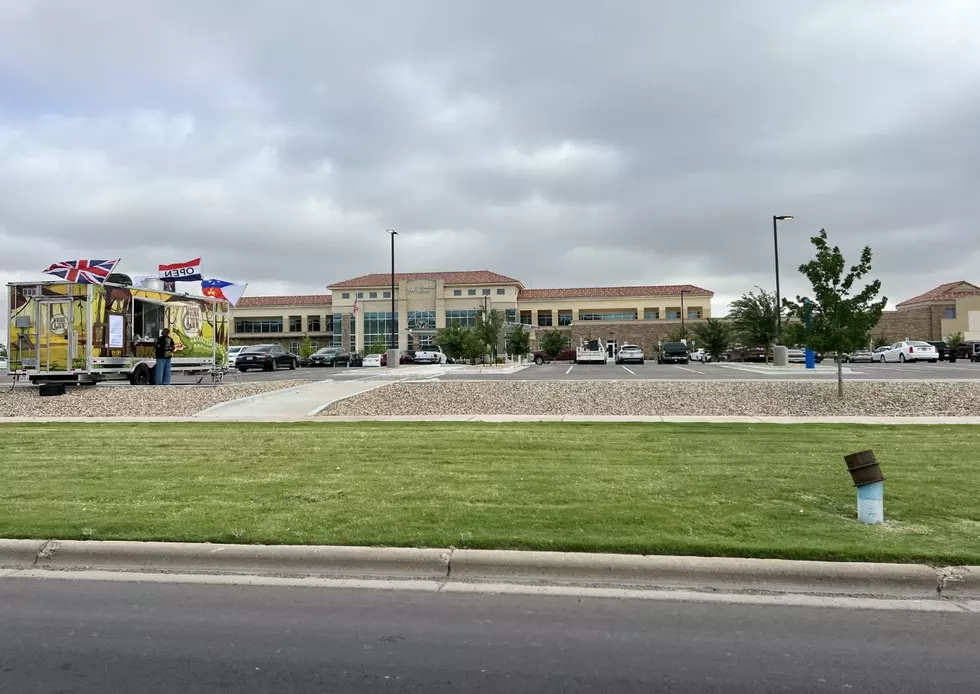 Moore Cajun Smokehouse & Miss Kates British Bakery Now Permanent Vendors at the Lubbock VA
Chad Hasty, KFYO.com
Great news for one of the most interesting and best tasting local food trucks in Lubbock that continues to gain a following anywhere they go. Moore Cajun Smokehouse and Miss Kates British Bakery have been serving Lubbock and surrounding communities for years now and on Tuesday, they announced that their food truck will now be a permanent vendor at the new VA clinic in Lubbock located at 3510 4th Street.
But don't worry, it's a food truck and that means they will still be out in the community and around the area. What's great though is that from 8:00 a.m. to 4:00 p.m. Tuesday through Friday, Miss Kates and Moore Cajun will be set up for breakfast and lunch.
What is even better than the food at this food truck, is the story behind it. You might be wondering "why Cajun and British food?" Well, Mitch and Kate are husband and wife. He is Cajun and she called Cornwall home. The family spent six years traveling throughout the United Kingdom and moved back to Texas in 2017 and to Lubbock in 2020. Sharing the same food truck allows Mitch and Kate to combine their culture and cuisine.
This morning was the grand opening so I thought I'd stop by and grab a quick bite to go. I tried the sausage and cheese pig in a blanket and the sausage and cheese pasty. The pigs in a blanket were great and just enough for a bite on the road. The sausage and cheese pasty was amazing and one I highly recommend.
Who knows, maybe we will see other food trucks join Moore Cajun and Miss Kates at the VA in the future. For now, I wish Mitch and Kate the best of luck.
64 Lubbock-Area Food Trucks You Need to Try
Here's a list of all the food trucks in alphabetical order so it is easy for you to find here in Lubbock. Support local!
Here Are 4 Quick and Easy Ways to Find Lubbock Food Trucks
39 Eateries With a Patio in Lubbock