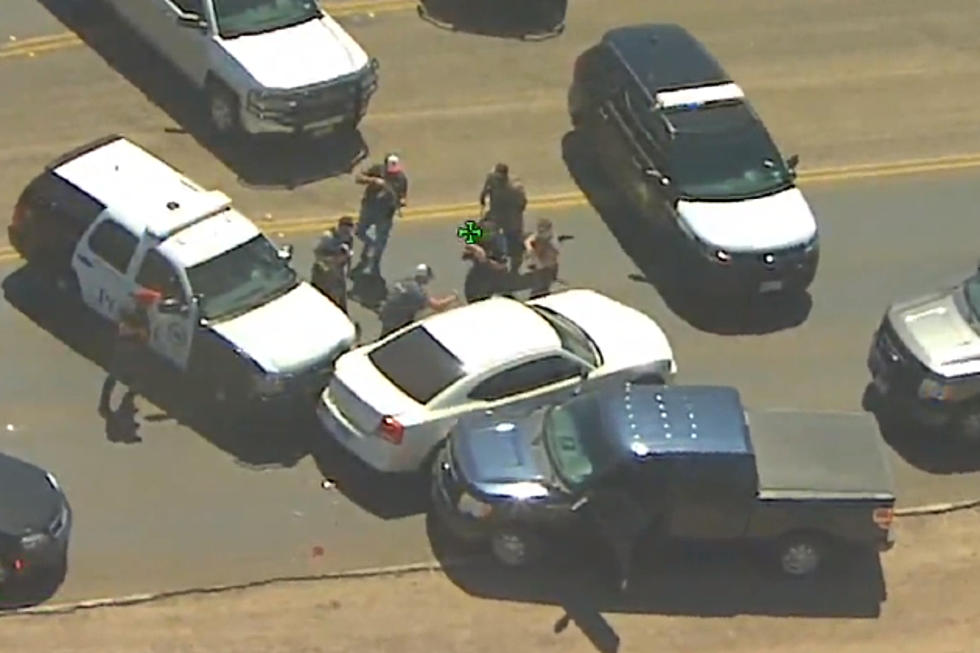 Shooting Review Board Finds Problem With LPD/DPS Operating Procedures
Screenshot taken from DPS helicopter footage
A lawsuit from the family of a man killed by police has led the Shooting Review Board to find a problem in operating procedures with Lubbock Police and interagency task forces.
Jasman Washington led officers on a chase back in April of 2020 and at one point it appeared as if he was trying to ram officers with the vehicle he was in. Officers then opened fire at Washington, and he was pronounced dead at the scene.
Washington's family claimed the shooting was excessive and a violation of his rights, but the Shooting Review Board found no policy violations concerning the use of deadly force in this situation. Lubbock Police Chief Floyd Mitchell even wrote on the first page of the report "Agreed, no further action."
However, KAMC News reports that the board concluded that if containment of Washington's vehicle was more successful, he wouldn't have had the opportunity to ram his vehicle into patrol vehicles. The board claimed that the training given to officers with LPD was not adhered to by all officers from outside agencies that were participating in containing Washington's vehicle.
It's said that at one point during the incident, an officer with an outside agency ran to the opposite side of the vehicle Washington was in, putting him in the line of fire and at risk of being shot unintentionally by another officer.
The Shooting Review Board has recommended that if the Lubbock Police Department is to continue to participate with outside agencies, that there should be a standard operating procedure for all agencies and officers.
On Wednesday, April 20th, KAMC News had reached out to LPD to see if policies had been unified with other agencies, but an answer has yet to be given.
Remembering the Lubbock Municipal Coliseum
The 10 Safest Towns in Texas
These are the 10 safest towns in Texas based on violent crime and property crime rates via
Neighborhood Scout
.