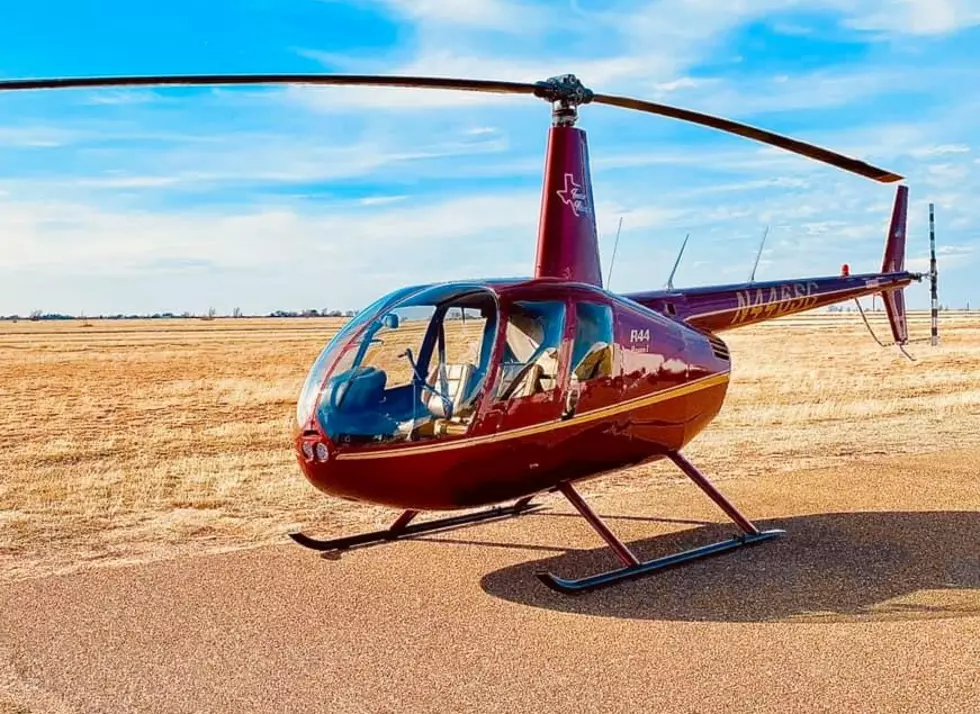 Take A Helicopter Ride At Buffalo Springs Lake On Saturday, May 23rd
Frontier Helicopters via Facebook
Enter your number to get our free mobile app
The comedian who apparently came to visit Lubbock and discovered the exciting sport of Meat Judging obviously didn't know about other fun things to do in and around the city of Lubbock because as sister Renee summarized, Lubbock isn't boring unless you're making it boring.
One fun activity to enjoy out here in these wide-open spaces is taking a helicopter tour around our nearby lakes.
This Saturday, May 23rd, Frontier Helicopters is offering rides at Buffalo Springs Lake.  The cost per person is $60 + fees. Tickets for rides can be reserved online by clicking here.
The website to reserve a flight time also includes some information about walk-ups and more, "A ticket will reserve your flight time but walk-ups are welcome! ALL AGES WELCOME! Lap children ages 2 and under are FREE and must be sitting in a parents lap, no need to purchase a ticket!".
According to the site, flights will begin near the Buffalo Springs Lake RV camping site.
If you truly are bored living in Lubbock, add some adventure to your life and reserve a helicopter ride for Saturday at Buffalo Springs Lake!
---
Adventure Park Unveils New Zip Line & Ropes Course