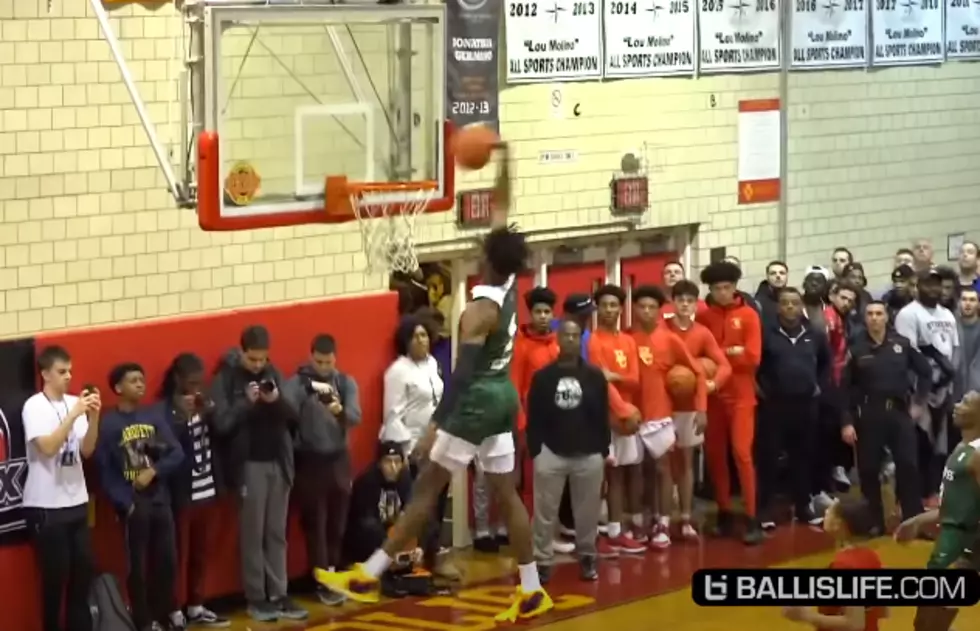 The Best HS Basketball Prospect Since 2018 Lists Texas Tech in Top 5
youtube.com via BallisLife
The number one prospect in the 2021 class has officially put Texas Tech in his top 5.
The number one prospect in the 2021 class has officially put Texas Tech in his top 5.
In 2018, Texas Tech fans were going wild when Khavon Moore became the highest-ranked prospect to ever sign with Texas Tech. Then in the 2019 class Jahmi'us Ramsey became the highest-rated recruit to sign with Texas Tech. Then in 2020, the Red Raiders signed their first McDonald's All-American in Nimari Burnett. Micah Peavy signing in 2020 makes your top three recruits ever signing in the last two classes.
Fast-forward to the 2021 class and you have Jonathon Kuminga, brother to Red Raider Joel Ntambwe, putting Texas Tech in his top-5. What's so special about Jonathon Kuminga?
Where do I start? First off, He's not only the number one recruit in the 2021 class. He'd be the number one recruit in the 2020 class, 2019 class, 2017 class, 2016 class and I could keep going. In 2018, he would have been the same ranking as RJ Barrett who went to Duke and averaged 22 points per game and 8 boards before being drafted 3rd overall behind teammate Zion Williamson and presumed ROY Ja Morant.
The hook here is that even though Kuminga is a 2021 prospect right now, he's still trying to reclassify to the 2020 class which would put Kuminga on a college campus this fall playing for the team immediately.
The move makes Texas Tech, Duke, Kentucky, and Auburn into instant contenders more than they already are. Those are Kuminga's top four choices of schools to attend. If he doesn't want to go to school for free though, he can choose option number five in the graphic he released which would be the NBA G League. Several other elite prospect hoopers have already gone the G League route and reportedly signed $250,000 contracts to play on a newly designed G League team specifically made for players that want to make the leap to the professional level without going to school.
Kuminga is certainly talented enough to make that jump.
If he doesn't though he could join the Red Raiders Class in either 2020 or 2021 and put the Red Raiders as the number one recruiting class in the nation. If I was in the prediction business, I would be pretty confident in saying Texas Tech has a 50% chance of getting Kuminga to Lubbock with the remaining 50% going to the G League.
27 Best and Worst Texas Tech Football Uniforms Since 2000