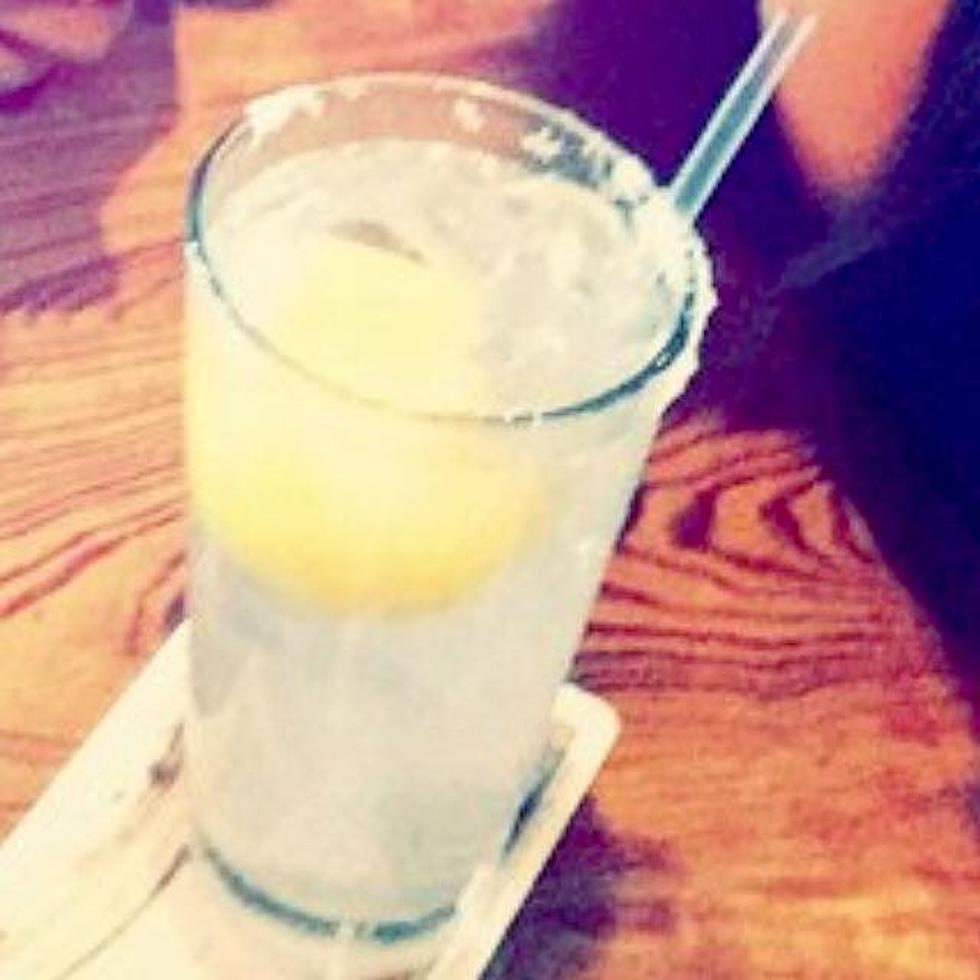 The Ten Commandments of The Chilton
Courtesy: Amy Whittle
Warmer weather is here, and if you're the type that likes to sit on the patio of your favorite bar (or the porch at your family's house), there's no more refreshing beverage than the Lubbock original, The Chilton.
It's hard not to be sentimental about this simple drink. I have so many happy memories with friends on warm summer nights that our hometown beverage has played a hand in making.
Here are the Ten Commandments of The Chilton:
1. Never Let Anyone Tell You It Didn't Start In Lubbock. 
Seriously, put the verbal hurt on that person. Or, in Hank Hill lingo: tell them firmly, but politely, to leave. Sure, it's technically a "rumor," but if Texas Monthly says it belongs to us, then it does. I'll have no further discussion on this.
2. Vodka Must Be Ice Cold & Preferably a Texas Brand.
If you are making Chiltons at home, let your vodka kick it in the freezer beforehand. Use plenty of ice (preferably the "good" ice, like at Sonic). I'm not going to tell you using Svedka makes your Chilton a "wrong" one, I'm just saying Enchanted Rock or Tito's is more right.
3. FRESH Lemon Juice Is a Must
Lemon juice out of the squeezy thing is OK if you're totally desperate, but real lemon juice is what you need for a real Chilton. A Chilton should be dressed with lemon wedges as well. Chiltons are a cocktail that requires fresh squeezin', which brings me to the next Commandment.
4. If You Order This Drink At the Bar, Tip Decently.
You should always tip your bartender, but a Chilton is a labor of love -- much more so than just popping the top off a longneck. Tip accordingly.
5. Salt Rim, GTFO With Sugar
A Chilton should be as dry as a West Texas summer night. Salt rim or no rim. If you want lemonade, you don't want a Chilton.
6. DO Try It With Cucumber Vodka
Cucumber vodka is a nice way to mix it up because, as previously stated, it keeps the dry flavor.
7. DON'T Try It With Fruity or Sweet Vodkas
Again, this is not a syrupy drink; the Chilton is a dignified beverage. So keep the Fruity Pebbles vodka far away.
8. DON'T Try to Order This Drink Outside of Texas
You'll end up frustrated with other states' lack of taste and culture when they don't know what a Chilton is. Like many of you, at first I didn't know this was even a West Texas native like myself. I tried to order one in LA and got very flummoxed.
9. If You're a Purist, Use Topo Chico 
Chiltons require a fizzy water, and really, any carbonated, unflavored water will do. But to complete the aesthetic and to ensure the "magic" of this beverage, Topo Chico is where it's at.
10. Enjoy With Friends (and Responsibly)
A Chilton is a social drink, crafted for the purpose of making memories. Schemes, antics and ill-advised karaoke are to be had. Enjoy this drink with your friends, and always make sure you have a sober ride to your next destination.
30 Actors Who Were Born in Texas
Paranormal Activity Captured on Lubbock Man's Video Surveillance 
Taste Testing the Starbucks Unicorn Frappuccino 
Intense Dashcam Footage of Crash Involving Lubbock Police Officer