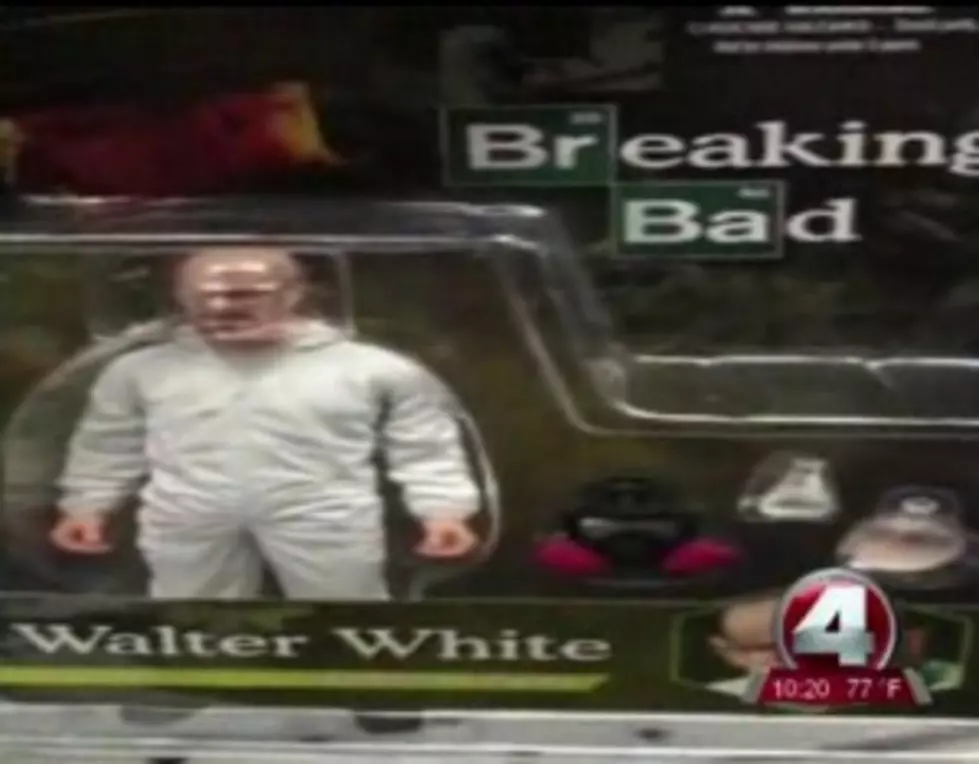 Toys 'R' Us is Caving and Taking the 'Breaking Bad' Action Figures Off the Shelves
YouTube
Toys 'R' Us is caving in to that ONE WOMAN who complained, and taking the "Breaking Bad" action figures off the shelves.
A rep for the company says, "Let's just say, the action figures have taken an 'indefinite sabbatical.'"
The woman's online petition against the figures only had a little over 9,000 signatures as of last night.
---
In other Toys R Us news, they're matching toy donations for this year's Toys for Tots drive. If you haven't seen it yet, Shaq did a video to help deliver that message. I personally love the fact that he refers to himself Shaq-a Claus.