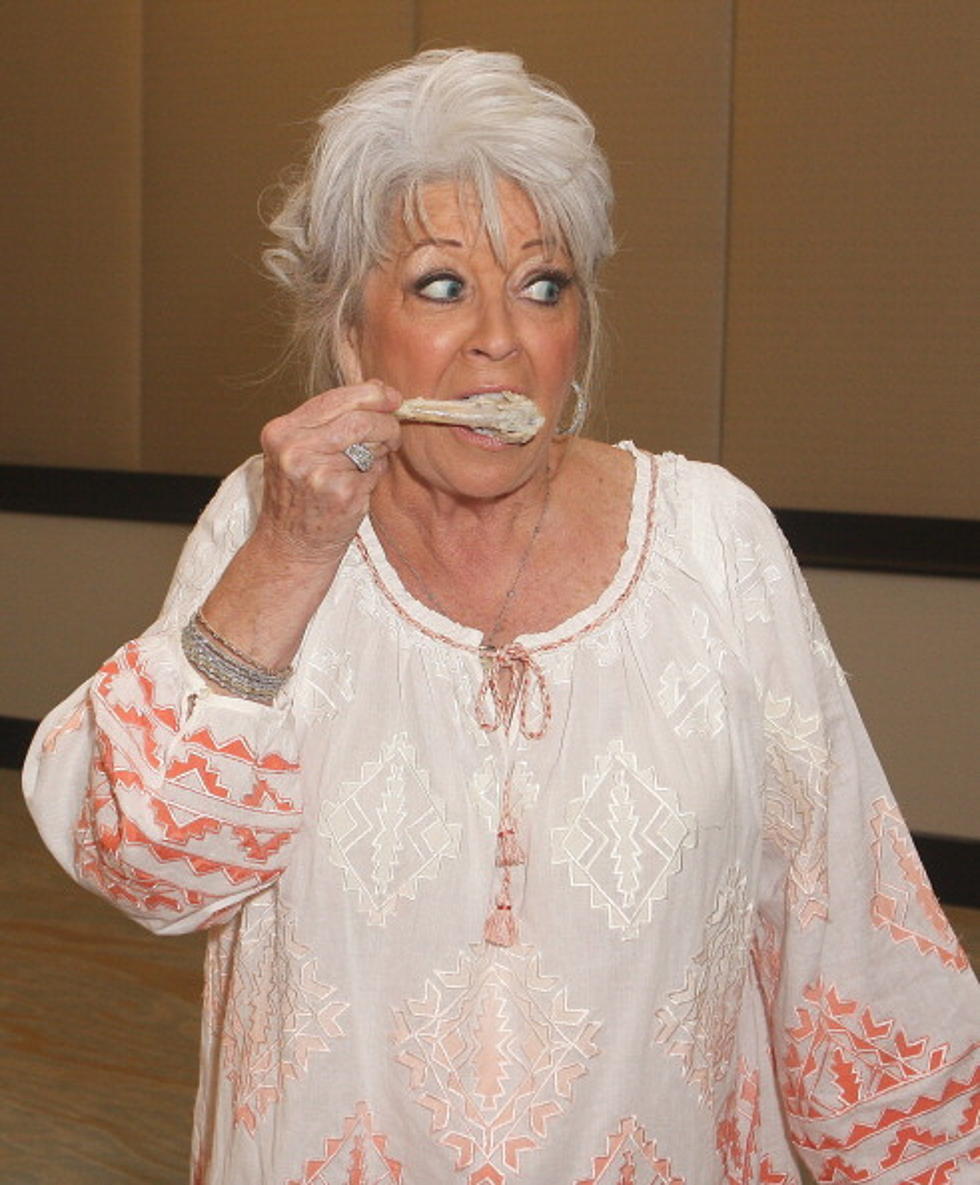 Great Value Chicken & More Recalled Due to Metal Pieces
Credit: Getty Images/John Parra
It's been a bad couple of weeks for recalls. But let's face facts: no one likes chicken and metal.
Our friends over at The Consumerist report that OK Foods has recalled over 900,000 pounds of breaded chicken for containing metal pieces.
7.5-lb. packages containing "Great Value FULLY COOKED HERB SEASONED BREADED CHICKEN BREAST PATTY WITH RIB MEAT" bearing case code 201258 and "Best By/Use by" dates 3/2/2018.
"The products, which were shipped to retailers and institutions such as schools across the country, bear the establishment number 'P-7092' inside the USDA mark of inspection," said the site.
I tried to talk to a few folks at a local Walmart location, but they would neither confirm or deny that any of the Lubbock stores carry this product.
It should go without saying that you should not eat this product and return any of it if you have it.
Here's the full list of recalled products:
10-lb. packages containing "Smart Foods4Schools ABC – 123 SHAPED NUGGETS WITH RIB MEAT" bearing case code 133002
10-lb. packages containing "Smart Foods4Schools BREADED FULLY COOKED CHICKEN PATTIES STAR SHAPED NUGGETS WITH RIB MEAT" bearing case code 133003
10-lb. packages containing "Smart Foods4Schools BREADED FULLY COOKED CHICKEN PATTIES HEART SHAPED NUGGETS WITH RIB MEAT" bearing case code 133008
10-lb. packages containing "Smart Foods4Schools BREADED FULLY COOKED CHICKEN PATTIES SHAMROCK SHAPED CHICKEN FINGERS WITH RIB MEAT" bearing case code 133013
10-lb. packages containing "Smart Foods4Schools BREADED FULLY COOKED CHICKEN PATTIES SHARK SHAPED CHICKEN FINGERS WITH RIB MEAT" bearing case code 133014
30-lb. packages containing "CHICKENTOPIA FULLY COOKED BREADED TENDER SHAPED CHICKEN BREAST PATTIES With Rib Meat" bearing case code 133015
30-lb. packages containing "Double D Foods FULLY COOKED HERB SEASONED BREADED CHICKEN BREAST PATTY WITH RIB MEAT" bearing case code 178981
7.5-lb. packages containing "Great Value FULLY COOKED HERB SEASONED BREADED CHICKEN BREAST PATTY WITH RIB MEAT" bearing case code 201258 and "Best By/Use by" dates 3/2/2018
20-lb. packages containing "TenderBird FULLY COOKED, BREADED CHICKEN BREAST PATTIES WITH RIB MEAT" bearing case code 235384
21-lb. packages containing "Save A Lot FULLY COOKED, BREADED CHICKEN BREAST NUGGETS" bearing case code 252385
18-lb. packages containing "SPRING RIVER FARMS FULLY COOKED BREADED CHICKEN FRIES" bearing case code 252386
28-lb packages containing "Save A Lot FULLY COOKED BREADED CHICKEN FRIES" bearing case code 252386
24-lb. packages containing "Lake Liner Logo Brand FULLY COOKED BREADED CHICKEN NUGGETS" bearing case code 256385 and "BEST BY" dates 01/23/18
20-lb. packages containing "SPRING RIVER FARMS FULLY COOKED BREADED CHICKEN PATTIES WITH RIB MEAT" bearing case code 342002
20-lb. packages containing "SPRING RIVER FARMS FULLY COOKED BREADED TENDER SHAPED CHICKEN BREAST PATTIES WITH RIB MEAT" bearing case code 342015
20-lb. packages containing "SPRING RIVER FARMS FULLY COOKED Chicken Patties Breaded Chicken Breast Patties with Rib Meat" bearing case code 342384
20-lb. packages containing "TenderBird FULLY COOKED CHICKEN BREAST PATTIES with Rib Meat" bearing case code 342384
20-lb. packages containing "SPRING RIVER FARMS FULLY COOKED CHICKEN NUGGETS Breaded Chicken Nuggets with Rib Meat" bearing case code 342385
20-lb. packages containing "SPRING RIVER FARMS FULLY COOKED Chicken Fries Breaded Chicken Fries with Rib Meat" bearing case code 342386
20-lb. packages containing "SPRING RIVER FARMS FULLY COOKED Spicy Breaded Chicken Breast Filet with Rib Meat" bearing case code 342608
20-lb. packages containing "SPRING RIVER FARMS FULLY COOKED Crispy Chicken Breast Fillet Fritters With Rib Meat" bearing case code 342614
20-lb. packages containing "SPRING RIVER FARMS FULLY COOKED HERB SEASONED BREADED CHICKEN BREAST PATTY WITH RIB MEAT" bearing case code 342981
BONUS

Lubbock Man Abandons Dog Behind Building

MORE

Missing Lubbock Teen Found Safe