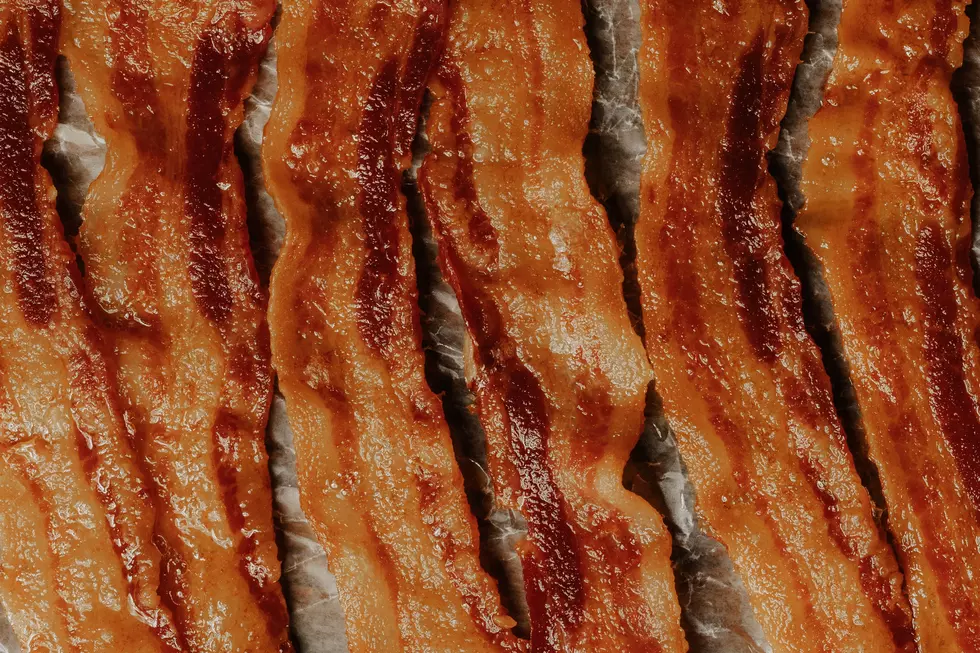 12 Sizzlin' Photos to Get You in the Mood for Bacon Fest in Lubbock
Unsplash, Wright Brand Bacon
Some people wait for Christmas or their birthday to roll around the calendar every year. For others, it's the 4th of July or Thanksgiving that get their happy juices going. For me, there's only one holiday I get antsy for every year, and that's Bacon Fest at United Supermarkets.
That's right. It's a festival of bacon and it's going on in May at United Supermarkets, Market Street and Amigos locations across Texas. Bacon Fest is a month-long spectacle that puts bacon in its "rightful place in the spotlight," according to United Supermarkets.
United Supermarkets has already been featuring bacon-themed items across the store with bacon mac and cheese, bacon cookies, bacon maple donuts and chocolate-covered bacon all available in the stores.
Bacon Fest reaches its peak on Saturday, May 14th, when "Bacon and Brews" is held at the Taphouse location inside the Market Street at 4205 98th Street from 11 a.m. to 3 p.m.
There will be bacon, cold beer and live music.
Bacon Fest runs through May 24th, so don't waste your time, get to a United Family location as soon as possible.
"We are so excited to launch our second annual Bacon Fest and Bacon & Brews event," said Scott Nettles, director of meat and seafood for the United Family. "From bacon cookies to bacon wrapped items to put on the grill, Bacon Fest is going to give us an opportunity to remind everyone of the great ways they can use bacon as well as some ways they may not have thought of before. Some say you can't buy happiness, but we have created some incredible new bacon items and we hope that will get you pretty close!"
I agree with Scott here. You can absolutely buy happiness at Bacon Fest.
And now, drool over these random pics of bacon greatness.
11 Sizzlin' Photos to Get You in The Mood For Bacon Fest in Lubbock
I was going to make this bacon gallery 1,100 photos, but I got hungry after 11.