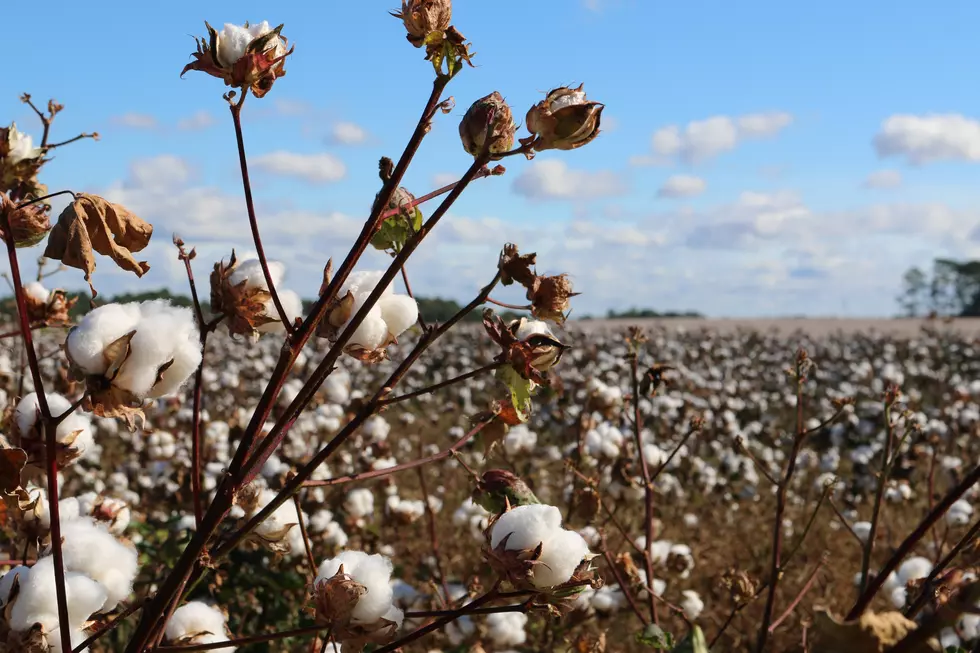 Don't Bail on Visiting These 5 Fantastic Lubbock-Area Farms
Photo by Trisha Downing on Unsplash
Cotton is king in West Texas, but that's not the only crop grown in this dusty part of the state. For the folks who want to get out and explore the other amazing agricultural gifts this region has to offer, here are the top spots to add to your list.
The Lavender Farm
The Lavender Farm in Shallowater, Texas will be opening in less than a month so get ready for some fantastic photo opportunities.
This gorgeous sea of purple also features an amazing scent, which the Hill family has managed to bottle up for purchase. Choose from their extensive line of bath and home products that are made fresh each year.
Hamilton Farms
With over 28 acres of these bright and beautiful flowers, Hamilton Farms is the perfect place for a date night, family photos or an evening in nature. Kids will also enjoy the petting zoo and the corn box (instead of sand). Pick the flowers or just enjoy their beauty. This breathtaking farm is open for a limited time in the early summer so make sure to check them out.
Did we also mention that in the winter they have fresh Christmas trees for sale? Talk about a spectacular summer and wonderful winter wonderland.
At'l Do Farms
This is a classic stop for any West Texan. At'l Do Farms creates an amazing corn maze each year for kids and adults to navigate during the fall months. They also have a pumpkin patch, corn gun, sunflower field, a petting zoo, and of course, delicious fair inspired food! Don't miss out on the fun -- they open at the beginning of September each year.
Noble Farms
There's something spectacular about a freshly picked peach. This succulent and juicy fruit just tastes so much better right off of the tree.
Noble Farms is a great summer spot to grab some fresh fruit and you can let the kids be a part of the process. Sadly, they won't be open this season due to the drought but make sure to mark them down as a premiere place to visit next summer.
Assiter Punkin Ranch & Pumpkin Patch
Floydada is the pumpkin capital of the USA and Assiter Punkin Ranch is a great stop for families to explore the home of this classic Halloween decor. They have animals, food, and plenty of gorgeous gourds to choose from during the fall months. Best of all, you can plan your visit around Punkin Days, the city's annual festival that celebrates this winter squash.
67 Best Restaurants in Small Towns in West Texas
Chill Out This Summer at the 6 Best Swimming Holes in Texas
Feeling hot, hot, hot? Here are six of the best swimming holes in
Texas
to get your chill on and lower that core temperature.
Trips to Discover
and
The Crazy Tourist
both list the following six places as the best places to cool off this summer in the great state of Texas. You'll want to keep this list handy as the mercury rises and the sweat starts to pour!
A Quick 9 Pictures of the New 2 Story H-E-B in New Braunfels
East Texans feel very deprived of not having a modern H-E-B in the area. That's why this new store in New Braunfels will make fans in the area very jealous.