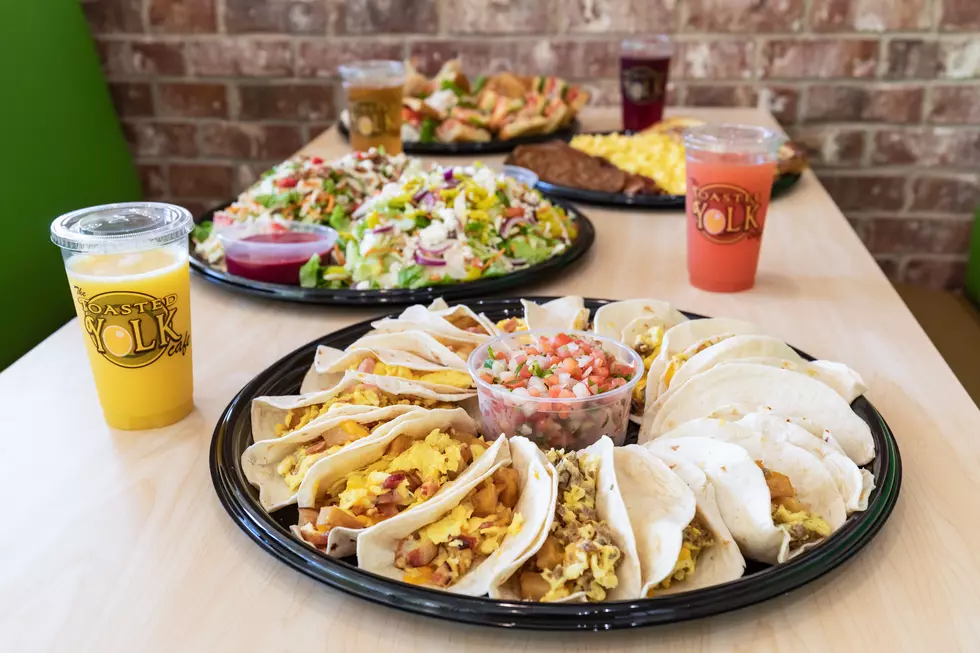 Lubbock's Toasted Yolk Changes Grand Opening, Adds Lots of Giveaways
Toasted Yolk, Champion Management
Back in January, I told you that a new place is taking over the old Panera Bread at 6807 Milwaukee Avenue that closed down. We finally got some exciting news about that spot.
While there are still two other Panera Bread locations in Lubbock, we're excited to see Toasted Yolk Cafe coming soon to that long-available building.
"Having started in Houston, we're Texas through and through, and we're excited to be strengthening our roots," said Toasted Yolk Owner, Texas Tech-graduate and Lubbock-native Mark Murray. "We can't wait for our guests in Lubbock to experience our delicious food, detailed service and welcoming atmosphere."
The food in all their pictures looks delicious. They offer breakfast and lunch food, with drinks as well. Sounds like it's going to be a great brunch spot for sure.
The menu looks pretty big, with a wide range of options like sweet and savory breakfast, along with power bowls. Lunch options include soups, salads and sandwiches. For drinks, it's your regulars: beers, wines and mimosas, great for brunch time.
So for the big giveaways, here is what you really want to know.
The restaurant will offer half-off mimosas and free Churro Donuts. Then, a raffle will decide which three lucky winners in line will win free Toasted Yolk for a year. The new opening in Lubbock is proud to partner with Buckner International on opening day, with 10% of sales being donated to the organization which serves vulnerable children, families and seniors.
All year long, the restaurant will offer 15% off for first responders and 10% off for teachers. A Scrub Love happy hour for healthcare workers will include 50% off drinks from 7-10 a.m., Monday through Thursday.
The grand opening for Toasted Yolk Cafe in Lubbock is set for Monday, November 7th, 2022. You can also find out more about them on their website. See you soon, Toasted Yolk!
Remember: if you know of any places opening soon or brand new to Lubbock that you want me to check out, reach out at: kelsee.pitman@townsquaremedia.com.
22 Lubbock Restaurants Out-of-Towners Need to Try
Want Local Meat? Here Are The Best Lubbock Area Places To Buy