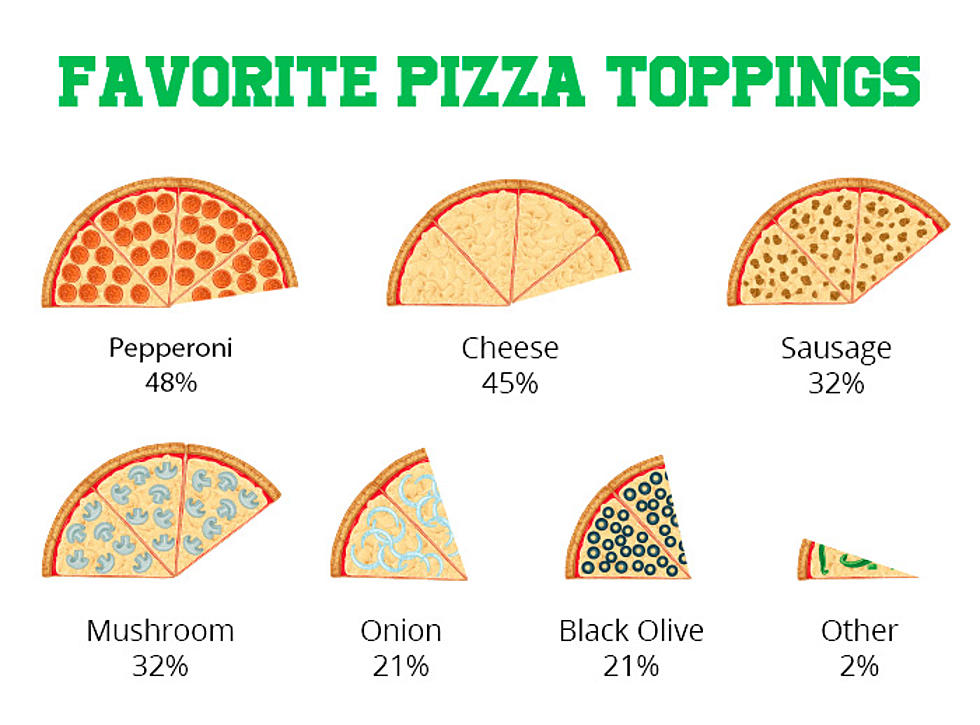 National Pizza Day Is Coming February 9th!
Offers.com
If you don't like pizza, then what is wrong with you?
But seriously, National Pizza Day is coming up Friday, February 9th and we have a list of some local places that will be doing some specials for that day.
Chuck E. Cheese's – Chuck E. Cheese's is constantly updating its printable pizza coupons. You can find them all here, based on your location. Current specials include $2 off any large pizza and a package of one medium one-topping pizza, two soft drinks and 25 Play Points for $21.99.
Cici's Pizza – Enjoy all-you-can-eat pizza for less than $6 at participating locations.
Domino's – Celebrate with these pizza offers:
* Choose two or more items from a select menu for $5.99 each. Includes medium two-topping pizzas.
Papa John's – Get 25% off regular-priced menu items. Plus find more BOGO specials and combo deals here.
Papa Murphy's – Get $2 off any large pizza and $3 off any family-size pizza. Both offers are online only.
Peter Piper Pizza – Get a large specialty pizza for 12.99.
Pizza Hut – Pizza Hut lists its current deals here, including an online-only special for a $7.99 large two-topping pizza.
Pizza Inn – Order the Family Feast online and get two medium two-topping pizzas, a medium Cheesebread and medium Chocolate Chip Pizzert for $22.99. Online orders only. Valid at participating locations through Feb. 25, 2018.
Be sure to confirm specials with these locations first. If you know of some others, please let us know in the comments below!