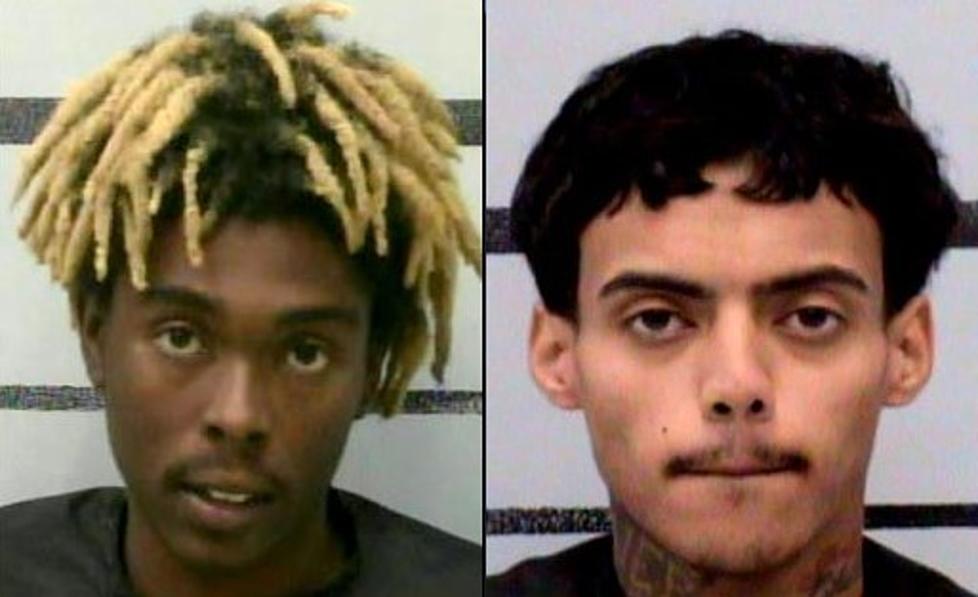 Authorities Identify Two Suspects in Central Lubbock Police Chase
Cyrus Tzehaie and Demodric Briley, Lubbock County Sheriff's Office
The Lubbock Police Department have identified two of the three individuals arrested after a brief police chase on Tuesday, September 21st through Central Lubbock.
Tuesday afternoon, a Lubbock Police officer attempted to stop a vehicle near 58th Street and Avenue P, but the suspects fled from police initiating a pursuit. The suspects exited the vehicle at some point and ran. 
Later, officers found another vehicle they believed to be involved in the police chase.  Officers were able to stop the second vehicle at 41st Street and Indiana Avenue. All three suspects were arrested and no injuries were reported.
So far, two identities have been released. One was identified as 17 year-old Cyrus Tzehaie, and the other was 19 year-old Demodric Briley. The third individuals name has not been released.
No information is available on the reason for the initial traffic stop, or why the suspects ran from authorities.
32 Tickets From Killer Lubbock Concerts
Inside Texas' $8 Million Dollar Chicken-Fried Sports Bar
Remembering the Lubbock Municipal Coliseum
Tornado and Wall Cloud Pictures From Monday, May 17th, 2021
Listeners Share Pictures From the May 20th Hail Storm